Our Lady of Muswell School Blog
admin on: Our Lady of Muswell School Blog
Dear Parents, carers and staff
Castle water were carrying out works at the weekend and have left the school with no water pressure. We are therefore not able to open the school until the situation is resolved.
We apologise for the inconvenience and will update everyone as soon as we have more information from the engineers.
Many thanks for your cooperation and understanding
Mrs McNicholas
Headteacher
---
A recipe for success!
At our first assembly of the year, children from year 1 to year 6 created a recipe for success. We thought about what we needed to have in our school cake to ensure success and happiness throughout the year. The children's wonderful imaginations shone through and they came up with a real recipe for success!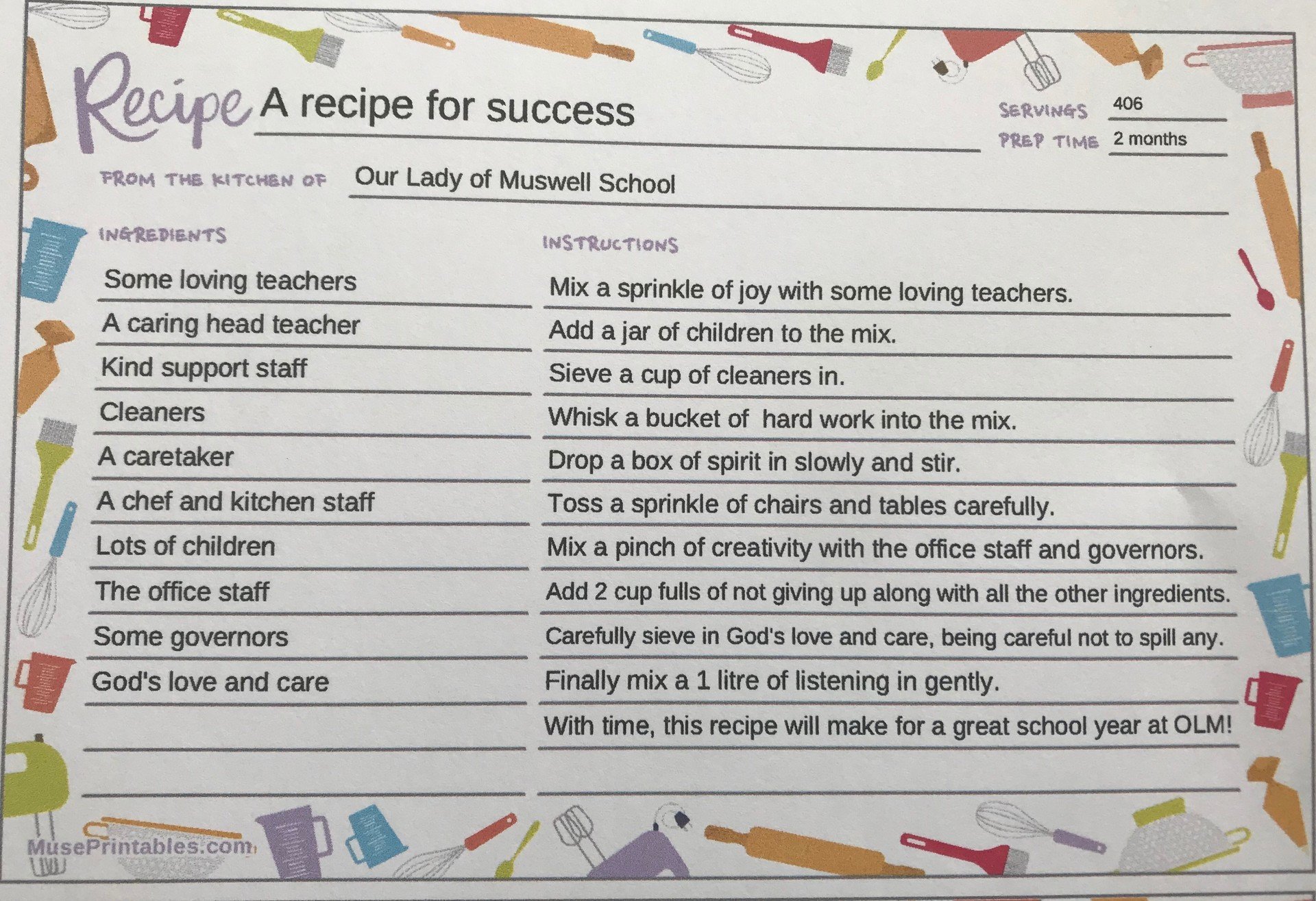 Happy holidays!
We would like to thank all our families and the OLM community for your support this year. We have had another fantastic year at OLM and look forward to new adventures in September. Here's our OLM flash mob dance video...a little reminder of the fun we had earlier this year!
Class attendance winners!
Well done Y1M and Y5Y for having the best attendance all year! Today they received their prizes from Aquinas Education. Thank you Aquinas Education for helping get our children to school every day!
Attendance winners!
Congratulations to Jayden, Aurelia and Carolina who were winners in our 100% attendance draw! Well done on getting to school every day this year. The received some vouchers from Sam and Aquinas Education as a reward! Thank you Aquinas Education for helping get our children to school.
Sports Day winners!
Congratulations to the GREEN team who were the overall winners at Sports Day this year. Well done!
Blue team are the winners!
Congratulations to the blue team who are the winners of the house points competition this year. They enjoyed an afternoon of ice-cream, playground games and had the privilege of wearing their own clothes on Wednesday. Well done Blue team!
Sports Day
Today we celebrated Sports Day! The children and adults had a fantastic morning in the sunshine talking part in lots of different events. The winner of Sports Day will be announced at a very special assembly on Monday!
OLM Music concert.
watch the highlights of our music concert held on July 9th here! We are so proud of the incredible talent across our school.
Our Lady of Muswell School Blog
admin on: Our Lady of Muswell School Blog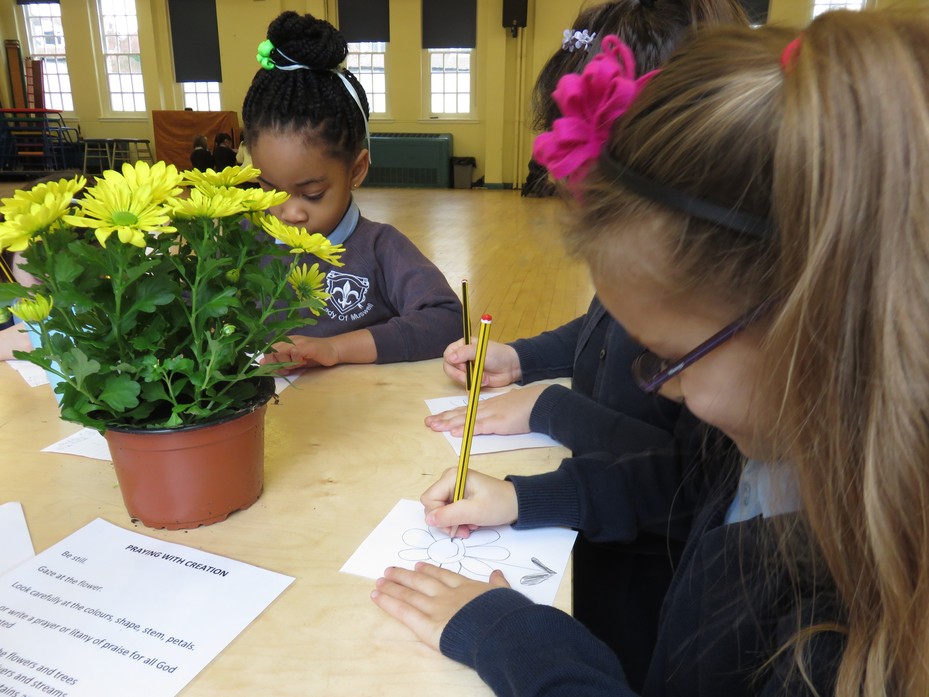 This week has been a special week at OLM. Throughout the week we have been exploring spirituality in a variety of ways.On Monday and Tuesday classes took turns to visit the prayer stations that were set up in the hall and spent time reflecting at each one. All children in the school have listened to the story 'Have you filled a bucket today?' which focuses on the positive things we can do to express kindness, appreciation and love to others by filling the invisible buckets that we all carry around with us. Children also listed to the song 'Man in the Mirror' and thought about the things that they could do to make a change in the world. These thoughts have been shared through their art work. It has been a very thoughtful and reflective week for us all which has created a lovely atmosphere around the school. A very big thank you to MissHaugh for all her work to prepare for this week.
---
admin on: Our Lady of Muswell School Blog
Well done to the year 3 and 4 children who represented OLM at gymnastics yesterday. Everyone was very impressed with your amazing skills and how you worked as a team. Thank you to Sean and Mr Maloney for attending the event with you. We look forward to hearing how the year 5 children get on at their gymnastics competition today. Good luck to Miss Carter and her team!
---
admin on: Our Lady of Muswell School Blog
Year 5 have been learning about the people who inspire us and who live life passionate for their mission. We were extremely lucky to have a visit from David Lammy, the MP for Tottenham, on Tuesday. He spoke to the children about his background and the work he had to put in to get to where he is now, in a job that he loves and cares about. It was a fantastic opportunity to ask some probing questions, some of which Mr. Lammy found very thought provoking!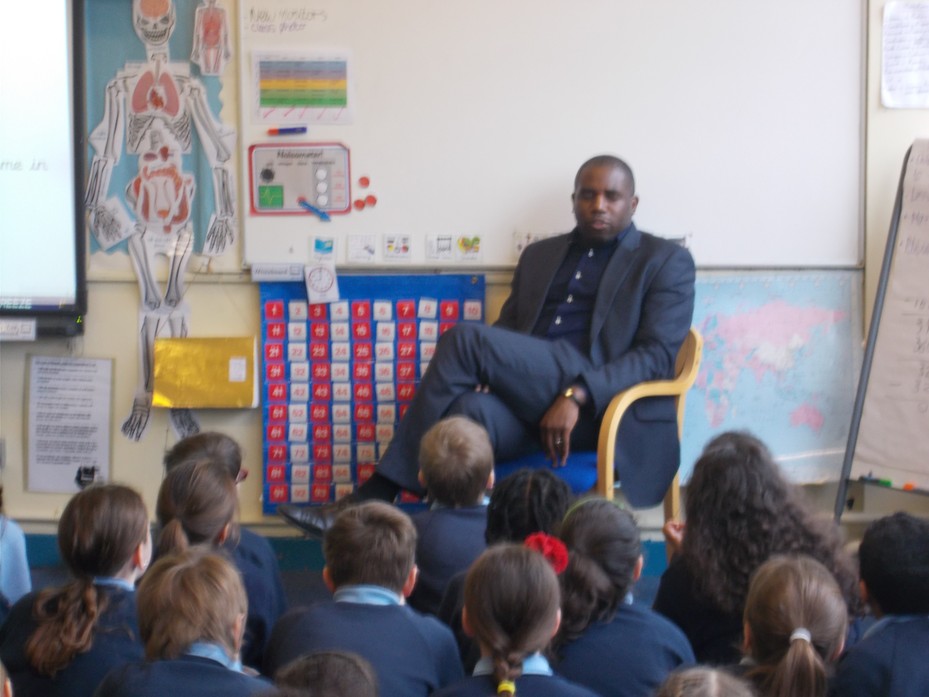 ---
admin on: Our Lady of Muswell School Blog
Children from year 4 and 5 delighted their audience on Friday afternoon with a wonderful concert displaying their new talents. Well done everyone - you have learnt so much !
---
admin on: Our Lady of Muswell School Blog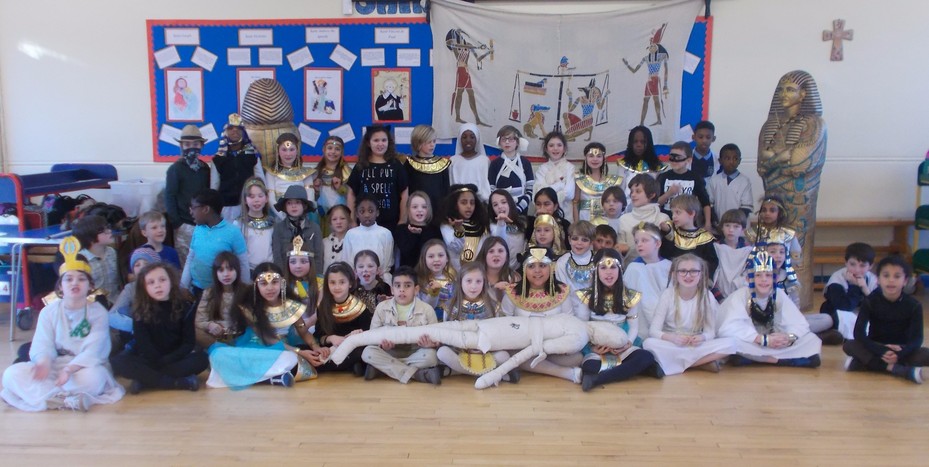 Year 4 spent the day immersed in the time of the Ancient Egyptians. The children took part in a wonderful workshop here at school. The children and staff all looked amazing in their outfits - some of the teachers were unrecognisable - and a great day was had by all!
---