Y3 Curriculum Information
Term: Autumn 2023
Home Learning
Maths home learning is set on a Monday, and to be completed before Wednesday.
English home learning is set on a Thursday, and to be completed before Monday.
Maths
Chapter 1

Numbers to 1000
This chapter covers numbers up to 1000 and focuses on the value of each digit: place value. Children will learn how to compose and decompose numbers, compare, order and look for patterns.

Chapter 2

Addition and Subtraction

This chapter covers addition and subtraction. The chapter starts off with simple addition before moving on to addition where renaming is required. Subtraction is also covered in a similar way where simple subtraction is mastered before moving to subtraction where renaming is required. Once children master addition and subtraction, they start to look at problem-solving questions and practice using bar models.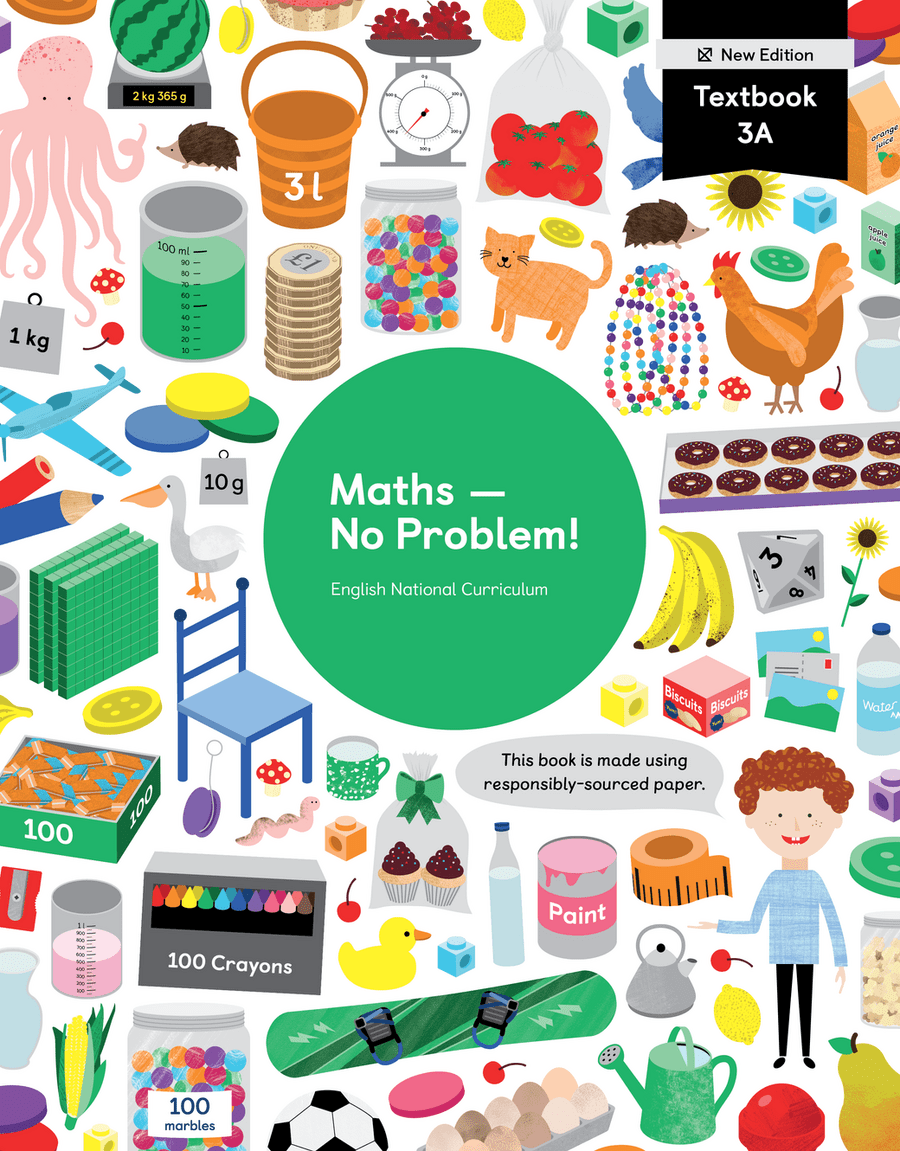 English
Pugs of the Frozen North
Author: Philip Reeve
Illustrator: Sarah McIntyre
This half term, we are reading Pugs of the Frozen North. When True Winter comes, once in a lifetime, teams on sledges pulled by animals take part in the Great Northern Race across the snow, of which there are fifty kinds, to the Snowfather's palace at the top of the world. Cabin boy Shen, cast adrift from his ship with 66 pug dogs, meets Sika who is desperate to take part in the race. They join forces and exhilarating adventures ensue involving the Kraken, yetis and trolls, not to mention the other participants in the race.
This is Sarah McIntyre and Philip Reeve's third collaboration and is the most powerful yet for its combination of excitement, humour and emotion.
RE
Topic 1 – Homes
In this topic we explore how God is present in every home. This is expressed in the love that binds the family together within the home through good times and bad times.
Topic 2 – Promises
The promises made at Baptism and Confirmation are the call to a new way of life. Children learn at Baptism and Confirmation people are welcomed and initiated into the Christian Church and supported in responding to God's call.
Topic 3 – Visitors
This topic emphasises the coming of God, in the person of Jesus, 2,000 years ago at Bethlehem. Children learn the joyful expectation of Advent, is an encouragement to take steps to recognise the coming of God into the world today, and to believe that in the future this same God will come again in glory.
History
Autumn 1 – Ancient Egypt
Location, origin in settlements around the Nile, living by the Nile, the role of the Nile in developing belief systems as well as agriculture. How the power structures (pharaohs, the double crown) were linked to the geography of Egypt; how they were sustained through art, writing, belief systems. Ancient Egyptian religion, government, art, great monuments, beliefs about death, farming. How Egypt changed through time - kingdoms, art, pyramids, beliefs and writing.
Autumn 2 – Cradles of Civilisation
The land between two rivers: Ancient Mesopotamia – the unique 'cradle' (development of writing to record trade). Then, geographical overview of ancient civilisations of the world, inc. Big map seeing where they all were & geographical similarities. Depth study of ancient Sumer in Mesopotamia via rivers & settlements and via art of ancient civilisations. Ziggurats.
Geography
Autumn 1 – Rivers
Depth focus: The River Indus - its source, course, uses, and some of its environmental challenges. How rivers get their water - the source, springs, the water cycle. How do rivers shape the land? The river's load. Flooding. Depth focus: River Severn: builds sense of place. Wildlife in the River Severn. Fishing, local agriculture, pollution problems.
Autumn 2 – Mountains

Highest mountain in each of the four countries of the UK. Mountain ranges and mountainous regions: Brecon Beacons, Highlands, Lake District, Snowdonia, Pennines, Yorkshire Dales. Why do people live on mountains? Depth focus: Andes and terraced farming. Depth focus: Snowdonia. Relationship between mountains and weather. Relationship between mountains and people.
Science
Autumn 1 – Plants
Children are taught to:
• identify and describe the functions of different parts of flowering plants: roots, stem/trunk, leaves and flowers
• explore the requirements of plants for life and growth (air, light, water, nutrients from soil, and room to grow) and how they vary from plant to plant
• investigate the way in which water is transported within plants
explore the part that flowers play in the life cycle of flowering plants, including pollination, seed formation and seed dispersal.
Autumn 2 – Rocks
Children are taught to:
• Compare and group together different kinds of rocks on the basis of their appearance and simple physical properties
• Describe in simple terms how fossils are formed when things that have lived are trapped within rock
• Recognise that soils are made from rocks and organic matter.
Computing
Autumn 1
Online Safety: Device Free Moments
Computing Systems and Networks: Connecting Computers
Autumn 2
Online Safety: Putting a STOP to Online Meanness
Creating Media: Stop-frame animation


Art and DT
Autumn 1 Design and Technology
Cooking and Nutrition – Eating Seasonally
Children discover when and where fruits and vegetables are grown and learn about seasonality in the UK. They look at the relationship between the colour of fruits and vegetables and their health benefits by making three dishes.
Autumn 2 Art
Prehistoric Painting
Investigating making their own paints, making tools and painting on different surfaces, the children explore prehistoric art.
Music
PE
Autumn 1 – Basketball and Gymnastics
Autumn 2 – Netball/Handball and Gymnastics