Our Lady of Muswell School Blog
admin on: Our Lady of Muswell School Blog
Dear Parents, carers and staff
Castle water were carrying out works at the weekend and have left the school with no water pressure. We are therefore not able to open the school until the situation is resolved.
We apologise for the inconvenience and will update everyone as soon as we have more information from the engineers.
Many thanks for your cooperation and understanding
Mrs McNicholas
Headteacher
---
A recipe for success!
At our first assembly of the year, children from year 1 to year 6 created a recipe for success. We thought about what we needed to have in our school cake to ensure success and happiness throughout the year. The children's wonderful imaginations shone through and they came up with a real recipe for success!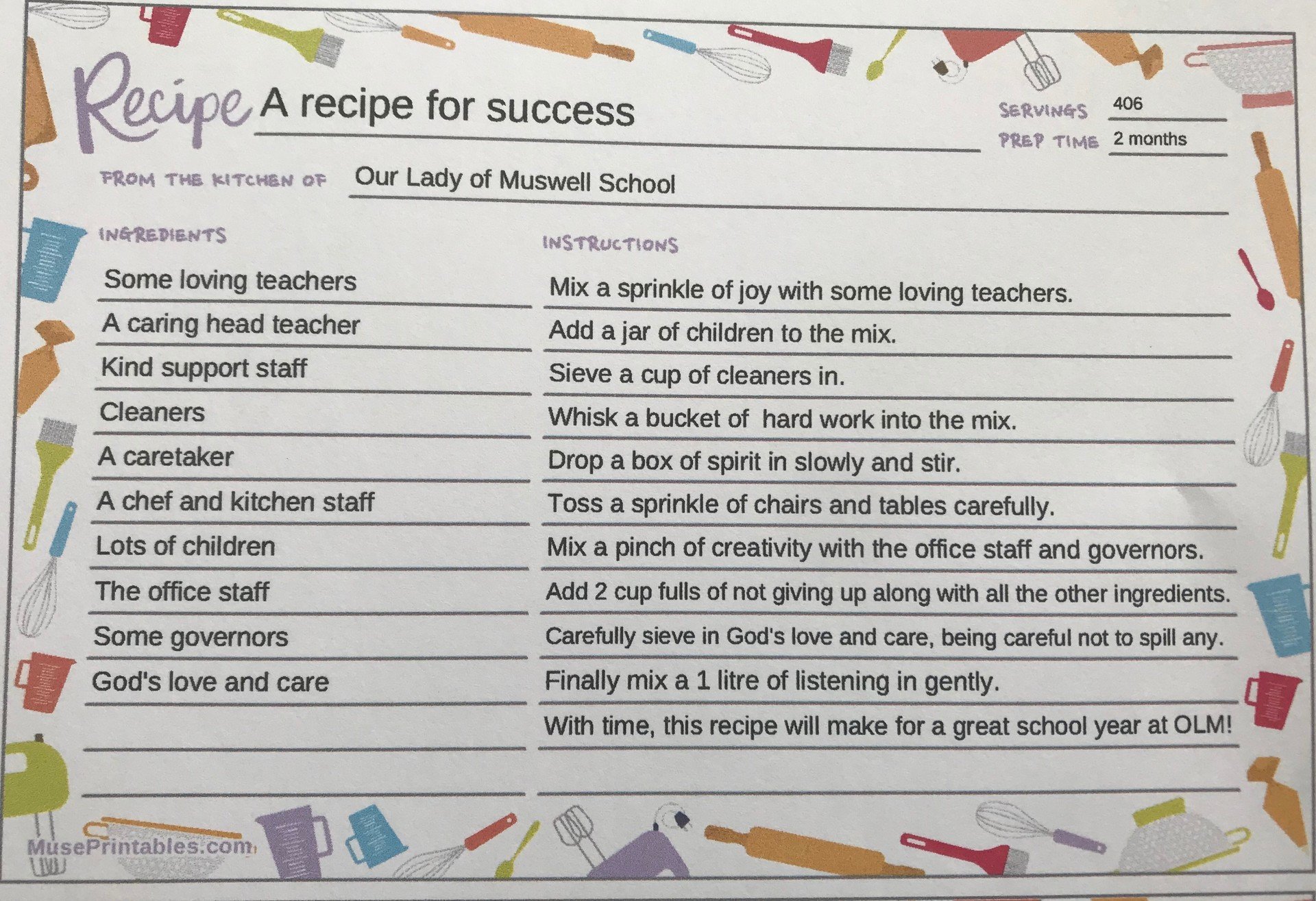 Happy holidays!
We would like to thank all our families and the OLM community for your support this year. We have had another fantastic year at OLM and look forward to new adventures in September. Here's our OLM flash mob dance video...a little reminder of the fun we had earlier this year!
Class attendance winners!
Well done Y1M and Y5Y for having the best attendance all year! Today they received their prizes from Aquinas Education. Thank you Aquinas Education for helping get our children to school every day!
Attendance winners!
Congratulations to Jayden, Aurelia and Carolina who were winners in our 100% attendance draw! Well done on getting to school every day this year. The received some vouchers from Sam and Aquinas Education as a reward! Thank you Aquinas Education for helping get our children to school.
Sports Day winners!
Congratulations to the GREEN team who were the overall winners at Sports Day this year. Well done!
Blue team are the winners!
Congratulations to the blue team who are the winners of the house points competition this year. They enjoyed an afternoon of ice-cream, playground games and had the privilege of wearing their own clothes on Wednesday. Well done Blue team!
Sports Day
Today we celebrated Sports Day! The children and adults had a fantastic morning in the sunshine talking part in lots of different events. The winner of Sports Day will be announced at a very special assembly on Monday!
OLM Music concert.
watch the highlights of our music concert held on July 9th here! We are so proud of the incredible talent across our school.
Our Lady of Muswell School Blog
admin on: Our Lady of Muswell School Blog
We are delighted to welcome Ruth back to OLM to talk to the children about the Jewish Faith. Our Year 2 and Year 6 children will be visiting our local synagogue today to deepen their knowledge.
---
admin on: Our Lady of Muswell School Blog
The children at OLM love the odd socks song 'unique' for anti bullying week. The song encompasses the theme for Anti-Bullying Week which is celebrating what makes us all different and all equal.
https://www.anti-bullyingalliance.org.uk/anti-bullying-week/odd-socks-day-anti-bullying-week
'Andy and the Odd Socks' are all hugely individual and entertaining characters whose message to children is simple: be proud of who you are, be accepting of one another and be 'Unique'.
On Monday children and staff came to school wearing 'odd socks' to show our awareness of and support of the official anti-bullying Day.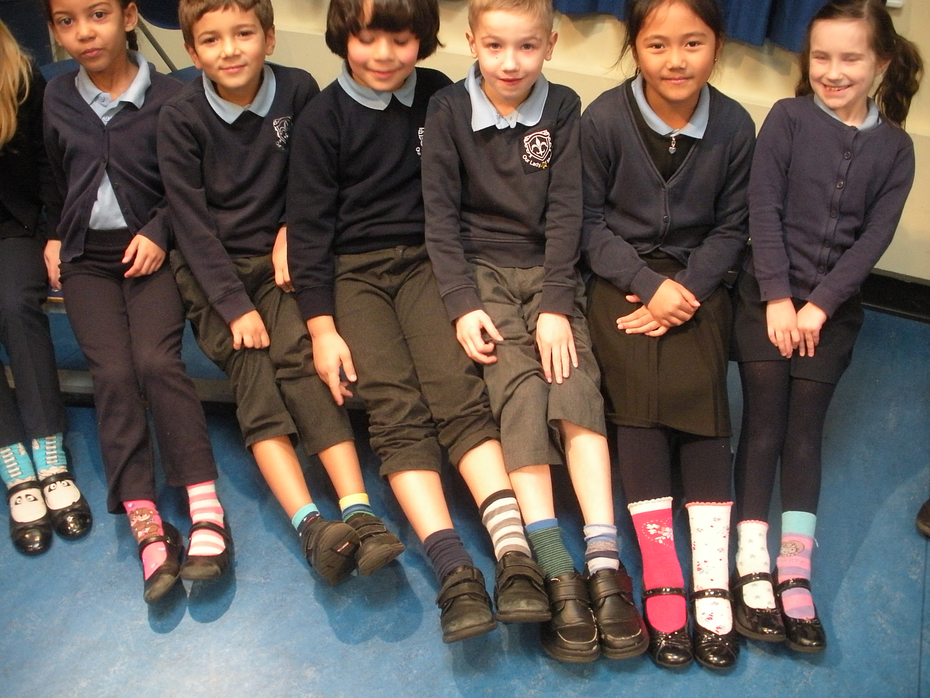 ---
admin on: Our Lady of Muswell School Blog
Year 6 children took part in a special writing workshop led by author, Karen McCombie. The children have been reading Karen's book 'Catching Falling Stars' in class to support their learning and understanding of the evacuee experience during WWII. As well as writing some very imaginative stories during the workshop the children also had the opportunity to ask Karen some very interesting questions.
After her visit Karen tweeted about her experience at OLM!
https://twitter.com/KarenMcCombie/status/928620594215649280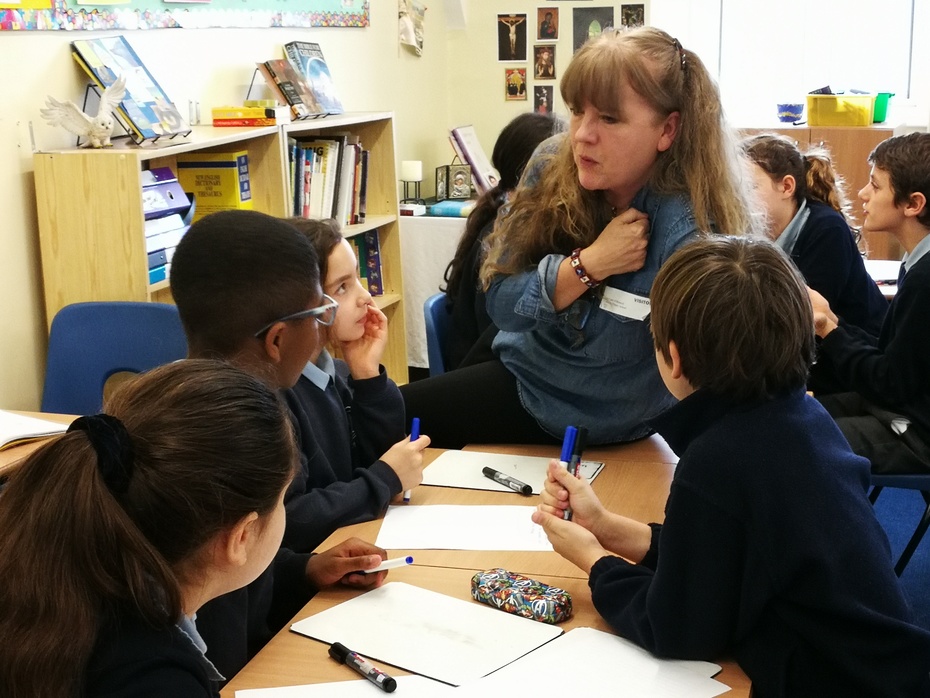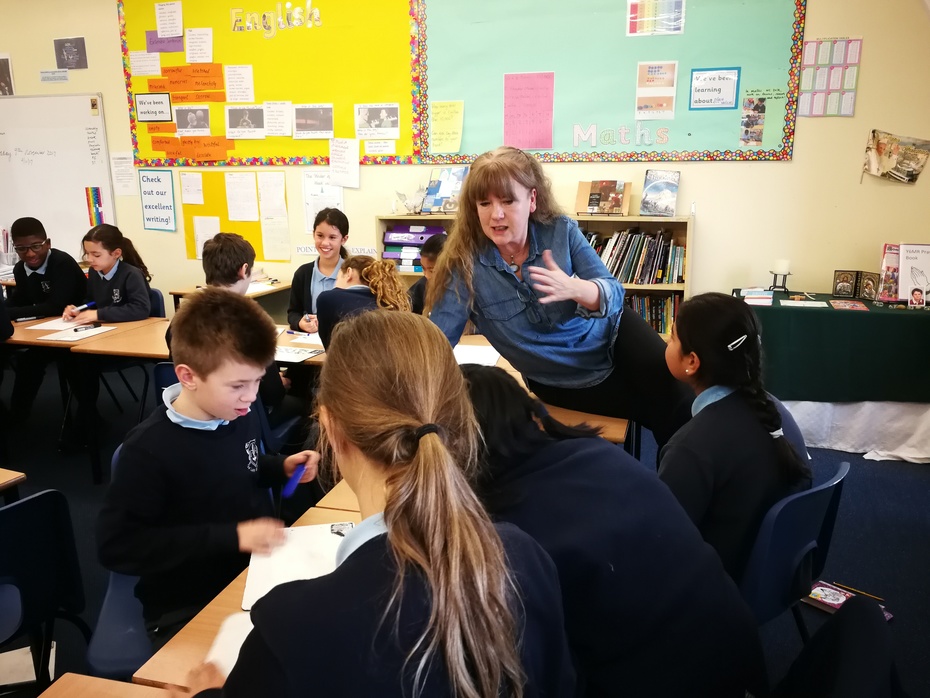 ---
admin on: Our Lady of Muswell School Blog
Year 1 learnt all about caring for animals when Kia's mum came to talk about her work as a vet; this is one of the learning targets for year 1 science. The children loved it - looks like we have lots of budding vets in year 1!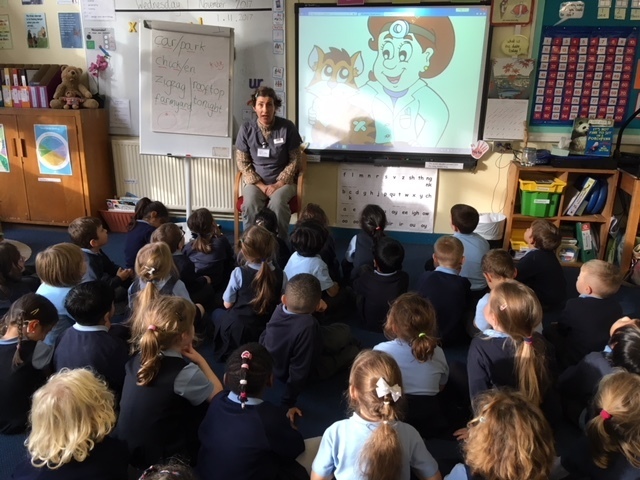 ---
admin on: Our Lady of Muswell School Blog
During our whole school Black History Week all of our Year 5 children took part in a competition to design a memorial to celebrate the life of Oliver Tambo. Adina, Mathew, Constance, Maddie and Peter Zac won a special commendation for their submission in the 7-11 age category! They also won a guided tour of the Houses of Parliament from David Lammy MP! On Thursday 2nd November the children along with Miss Carter and Miss Merrell, attended a prize-giving ceremony at Park View School. All competition entries were exhibited as part of a wonderful display. Lots of well known faces were also in attendance including the Acting South African High Commissioner, Lord Peter Hain, Rt Hon. David Lammy MP and Claire Kober, Leader of Haringey Council. Constance even stood up and helped these people read some of the Statement of Commitment.
What a wonderful day it was!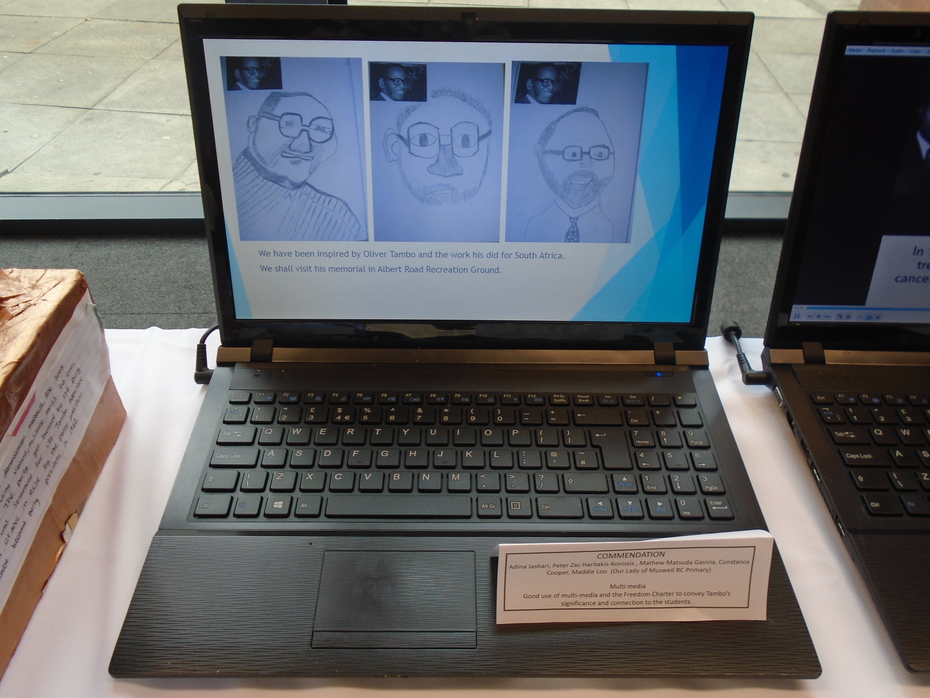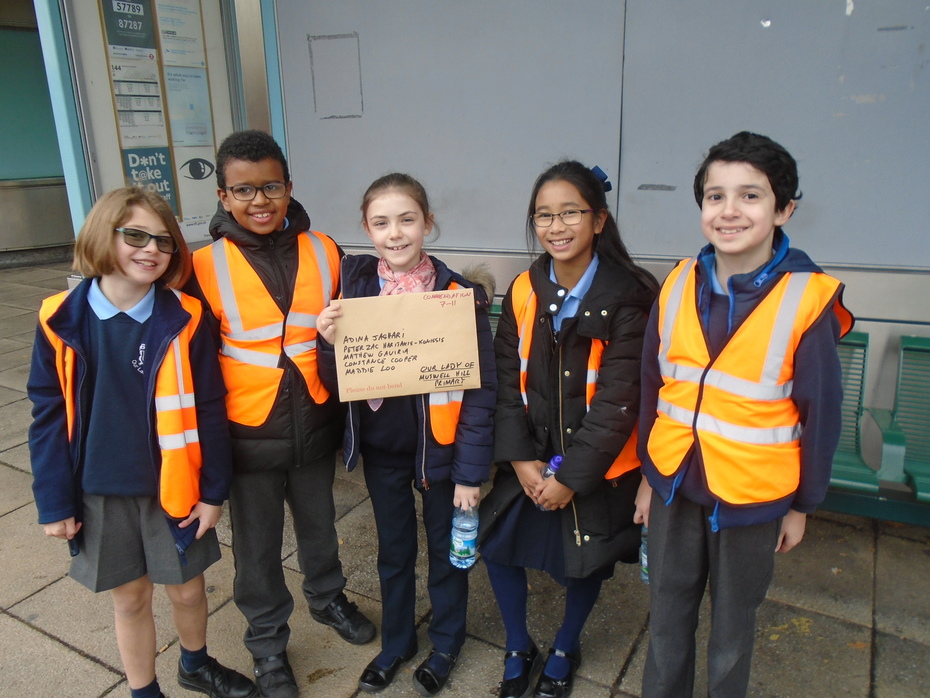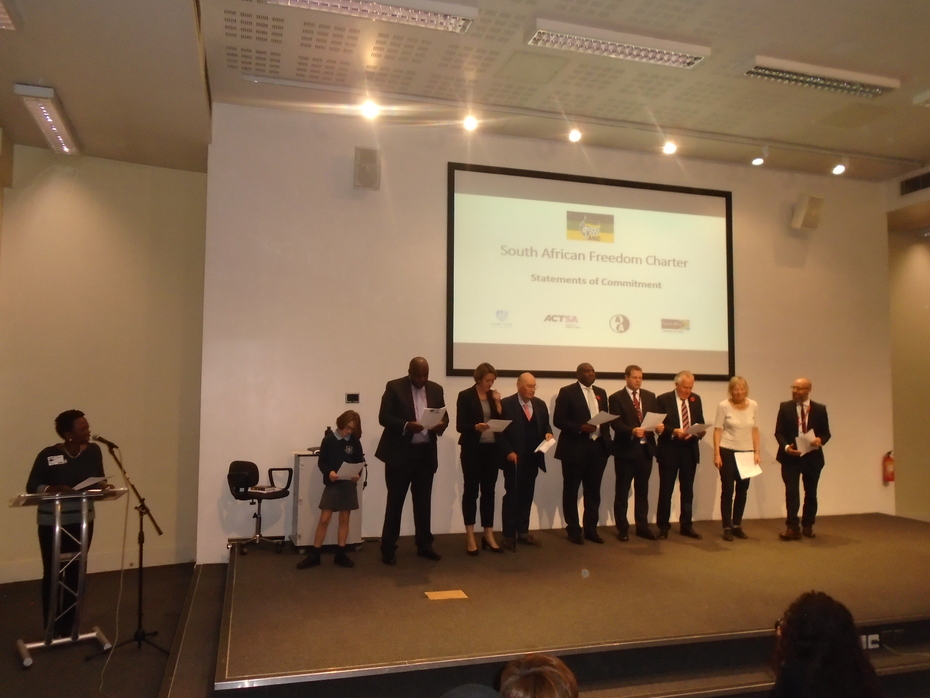 ---