Catholic life of the school
May Rosary
Thank you to all the parents,carers, governors and children who attended the morning Rosary prayer group throughout May. A special thank you to the children who led the group each day.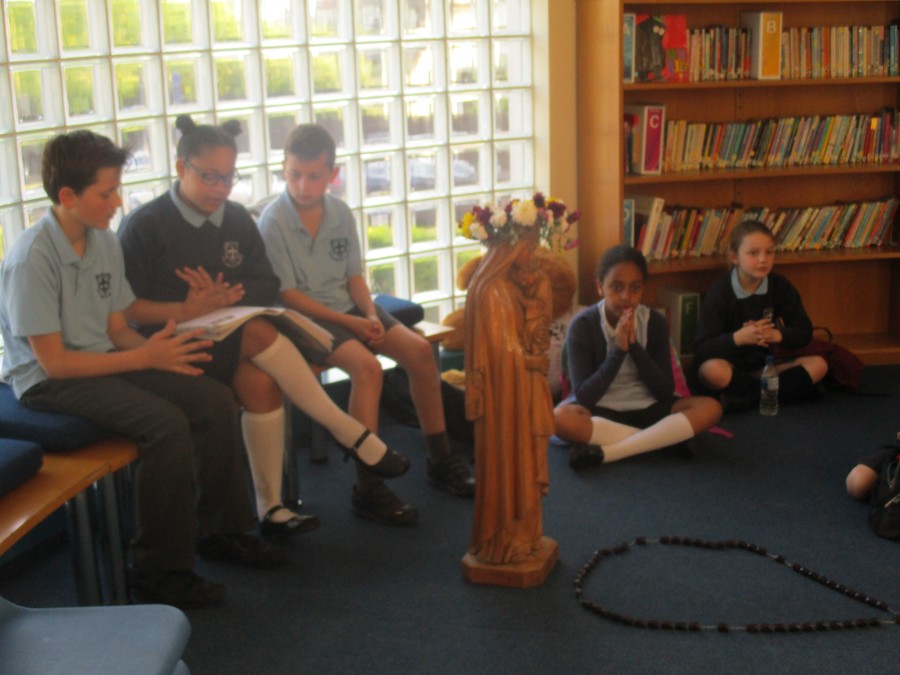 SVP Virtual Balloon Race
Recently our Mini Vinnies launched an exciting new event that OLM will be taking part in, the SVP Virtual Balloon Race. Please see the attached letter for all the information you need to take part. Tickets costs £3 each with OLM receiving £1 for each ticket sold.
SVP Virtual Balloon Race letter
More information can also be found on the following website: http://rabr.co/svp
Welcome Week at OLM
If you haven't already seen the impact of our welcome week then please click the link below
Lenten Newsletters for parents
Throughout Lent, Ten Ten Resources is exploring the Sunday Gospels by following the theme, "Trust, Surrender, Believe, Receive." Each week we will share these newsletters with you. Please take some time to read these and talk to your child about this special time of year.
To view the newsletters click on the following links:
Catholic Children's Society Assembly
Kimberly from the Catholic Children's Society came into school to talk to us about the work that the charity does and how we can all help. She shared a story about a lady and her two children who lost her job and the whole family ended up homeless. Within the space of 24 hours, the charity was able to help find them a home and provide bedding and clothes.
The theme of this years' Lenten Appeal is 'Growing Together.' Pupils will look at different actions they can take to work together and grow closer to God this Lent.
Each child will bring home a collection box to collect any spare change which they can then bring in to school and activity sheets for them to complete at home.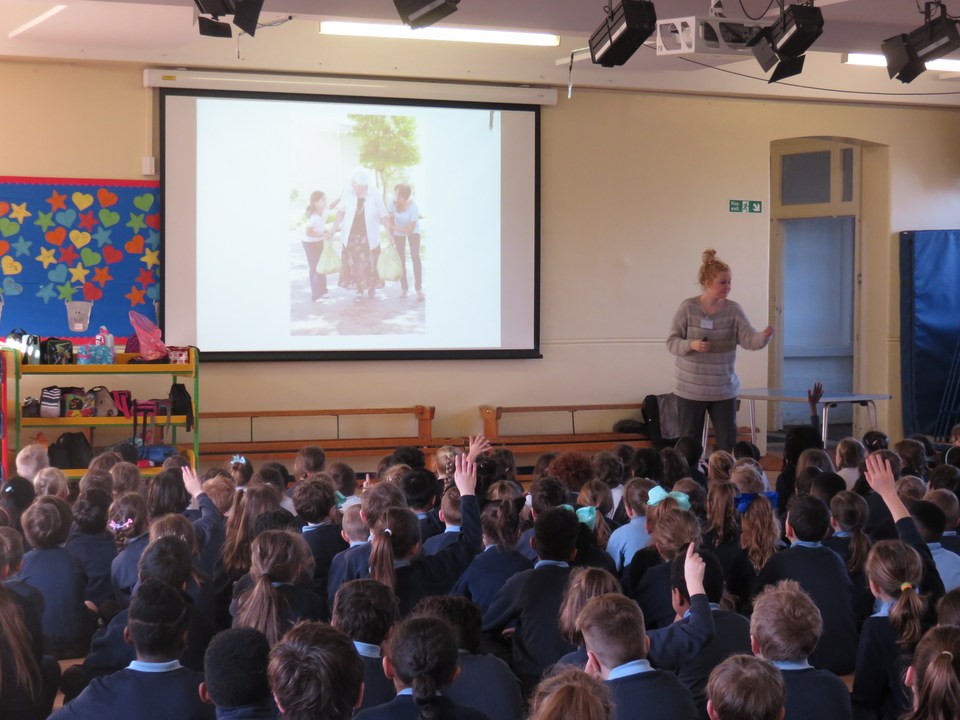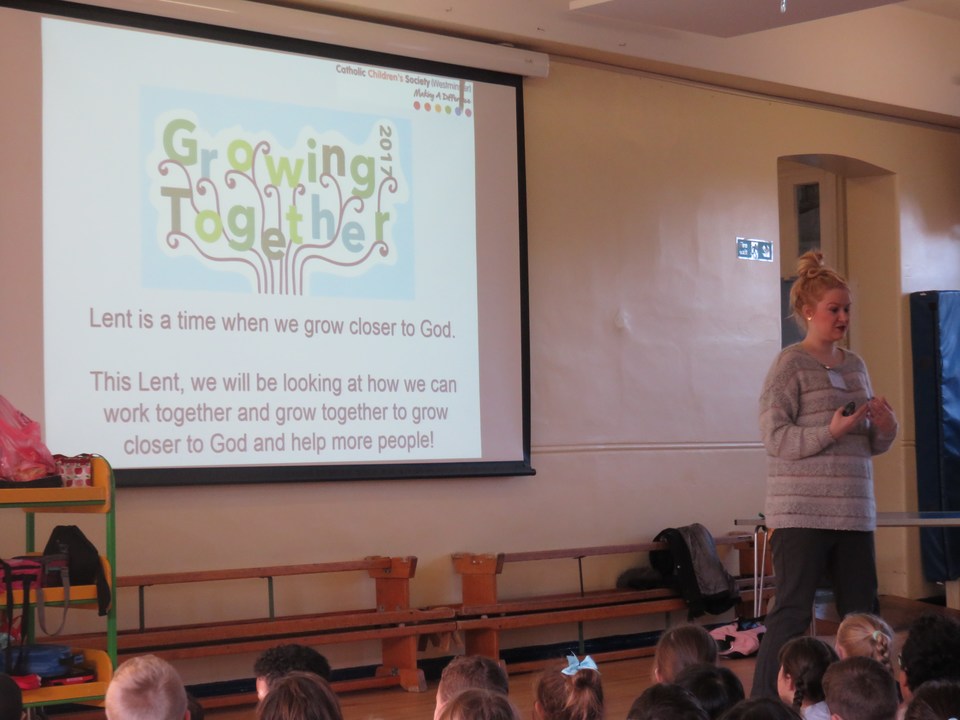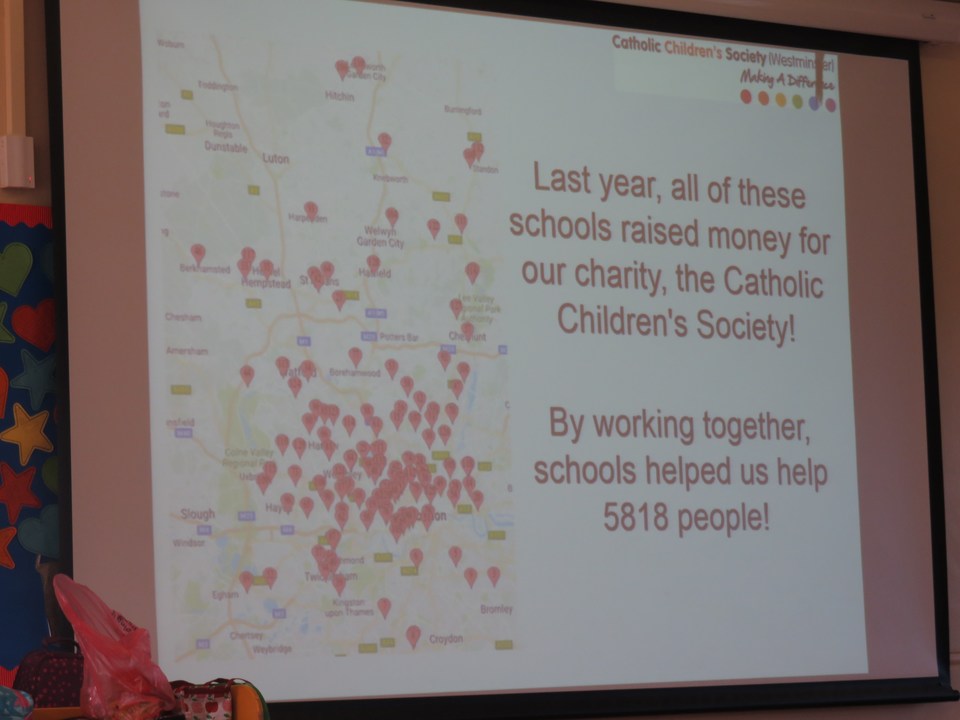 Mini Vinnies
Mini Vinnies is a group of children who get together to help those in need within the school and local community. Our Mini Vinnies are made up of two children from each class from Year 1 to Year 6. We meet to discuss things we can do to help others and also to talk, share ideas and concerns, to have fun and support each other. Here are OLM's Mini Vinnies.