Come and See Parents Letters
Please click on the link below to see an overview what your child(ren) will be learning about in Religious Education lessons and how you can support them at home.
Catholic life of the school
Bags of Kindness
Thank you so much to everyone who donated items to the victims of the Grenfell Tower Fire. Last week the Deputy Head teacher from Oxford Gardens Primary School in North Kensington came to collet the many items that were donated from the families of OLM. She said that the children are very grateful to receive these items and it will bring a smile to their faces at this difficult time.
SVP Virtual Balloon Race
The SVP balloon race has officially ended. To see how far your balloon travelled please log on to the following website https://svp.rentaballoonrace.com
Spirituality Week Display
The theme of this year's Spirituality Week was 'Imagine'. It was a time for us all to imagine what the world could be like if people treated each other better and the things we would like to happen in the world to make it a better place. Take a look at the photographs to see the children's work.
SVP Virtual Balloon Race
The SVP balloon race has officially started! The balloons were launched from the Eiffel Tower in Paris at 12:45 pm today (Thursday 15th June 2017). To track the progress of your balloon please log on to the following website https://svp.rentaballoonrace.com
St Vincent de Paul's Society Virtual Balloon Race
A reminder that the new launch date for the SVP race is Thursday 15th June and will finish a week later on Thursday 22nd June 2017. You can no longer buy paper tickets from school but if you would like to take part you can buy a ticket online by clicking on the following link http://rabr.co/svp
May Rosary
Thank you to all the parents,carers, governors and children who attended the morning Rosary prayer group throughout May. A special thank you to the children who led the group each day.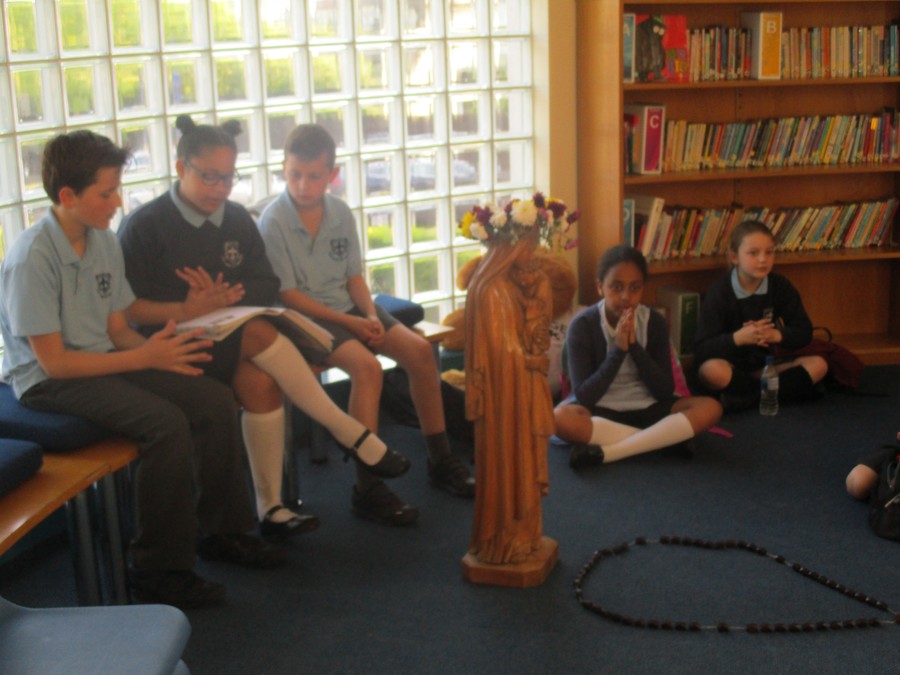 SVP Virtual Balloon Race
Recently our Mini Vinnies launched an exciting new event that OLM will be taking part in, the SVP Virtual Balloon Race. Please see the attached letter for all the information you need to take part. Tickets costs £3 each with OLM receiving £1 for each ticket sold.
SVP Virtual Balloon Race letter
More information can also be found on the following website: http://rabr.co/svp
Welcome Week at OLM
If you haven't already seen the impact of our welcome week then please click the link below
Children's Society OLM Welcome Week
The photographs in the slideshow below show our display of work that children from Reception to Year 6 did throughout the week.
Lenten Newsletters for parents
Throughout Lent, Ten Ten Resources is exploring the Sunday Gospels by following the theme, "Trust, Surrender, Believe, Receive." Each week we will share these newsletters with you. Please take some time to read these and talk to your child about this special time of year.
To view the newsletters click on the following links:
Catholic Children's Society Assembly
Kimberly from the Catholic Children's Society came into school to talk to us about the work that the charity does and how we can all help. She shared a story about a lady and her two children who lost her job and the whole family ended up homeless. Within the space of 24 hours, the charity was able to help find them a home and provide bedding and clothes.
The theme of this years' Lenten Appeal is 'Growing Together.' Pupils will look at different actions they can take to work together and grow closer to God this Lent.
Each child will bring home a collection box to collect any spare change which they can then bring in to school and activity sheets for them to complete at home.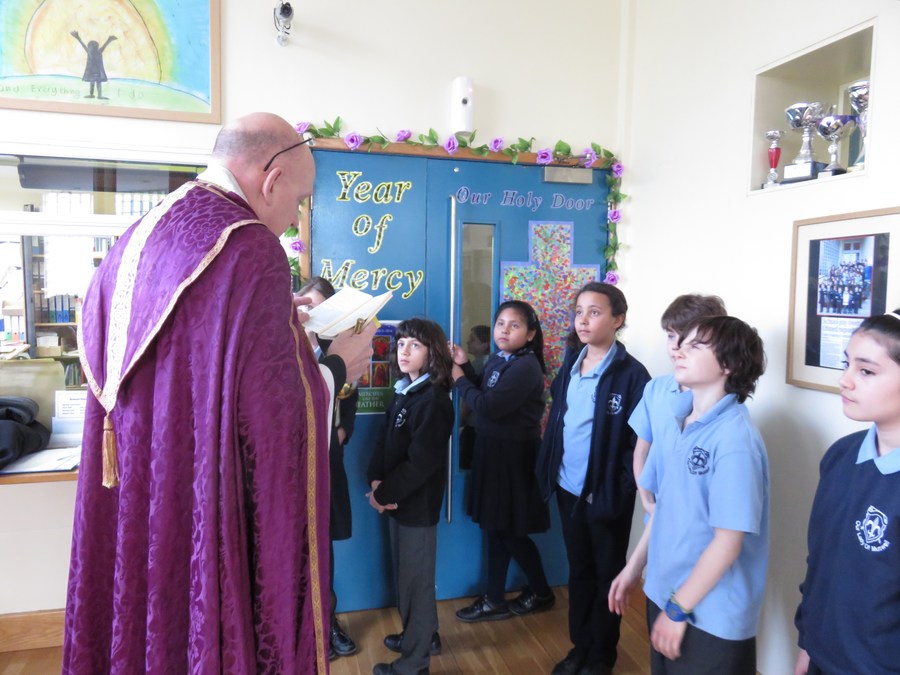 Mini Vinnies
Mini Vinnies is a group of children who get together to help those in need within the school and local community. Our Mini Vinnies are made up of two children from each class from Year 1 to Year 6. We meet to discuss things we can do to help others and also to talk, share ideas and concerns, to have fun and support each other. Here are OLM's Mini Vinnies.