Nursery
Welcome to Nursery!
Nursery teacher: Mrs Dhinsa
Nursery Nurse: Mrs Beadsley
Bishop John Sherrington came to visit us in Nursery. Albert asked him about his special ring. He told us that his parish gave it to him as a gift. It reminds him of Jesus' love for him.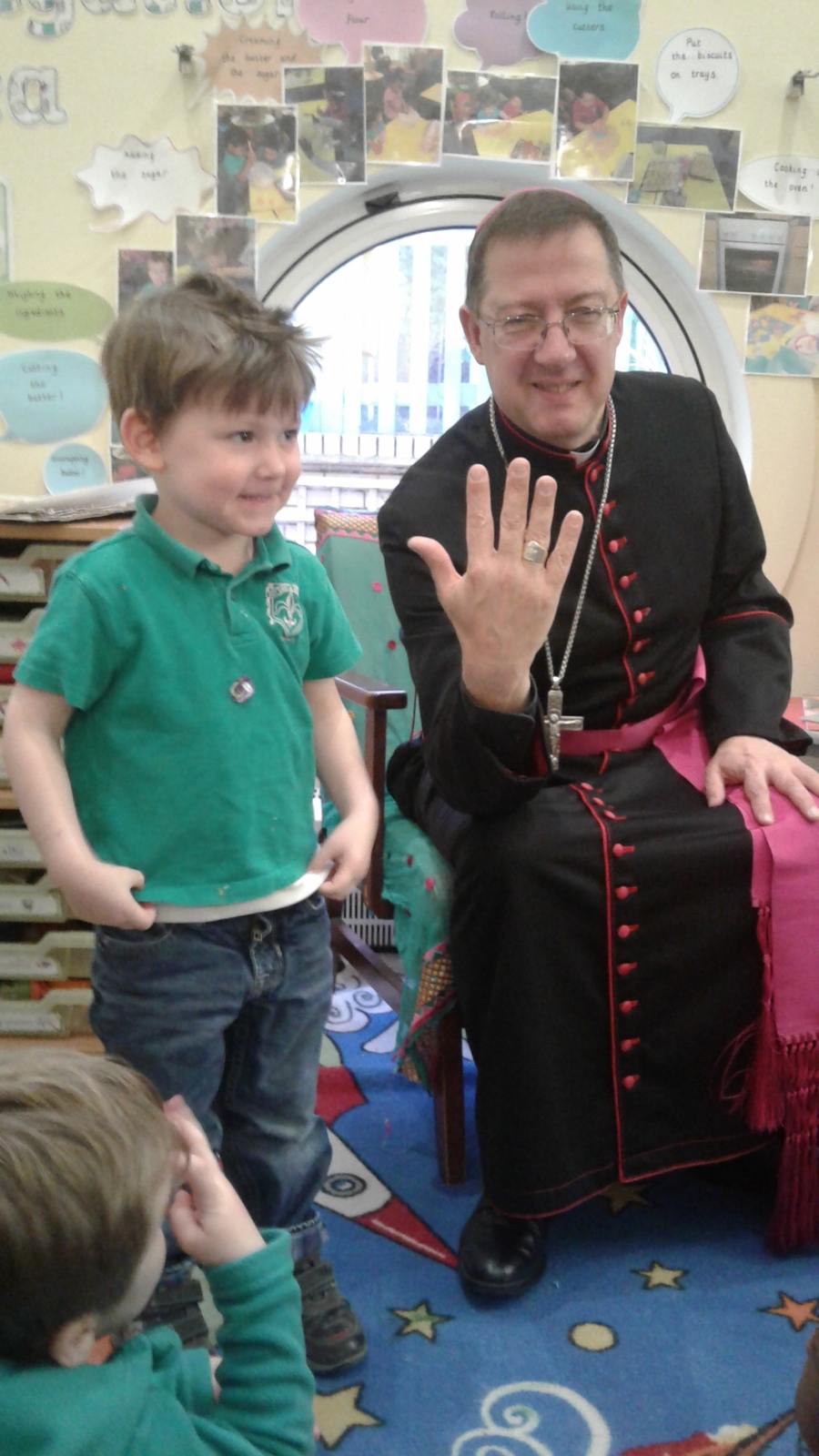 We read the story of 'The Three Billy Goats Gruff'.
Then we had to work in groups to build a bridge for the goats to travel over. We thought of ideas and didn't give up. Our teachers helped us to think about how to make the bridge stand up. We even had a troll!
We went on a trip to The Arts Depot in North Finchley on the 134 bus to see The Tiger Who Came to Tea, it was amazing and we had such a great time!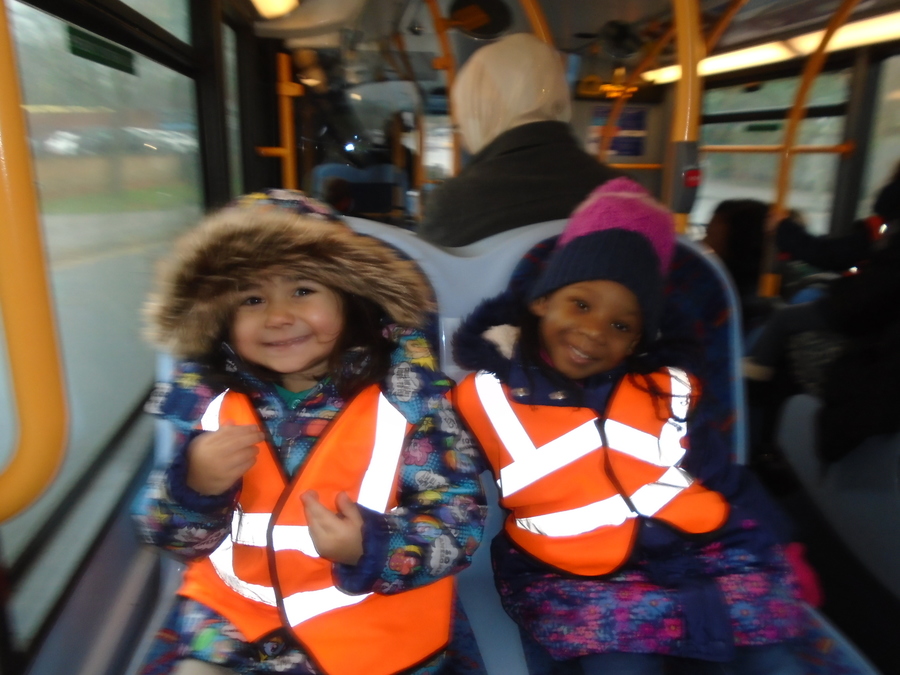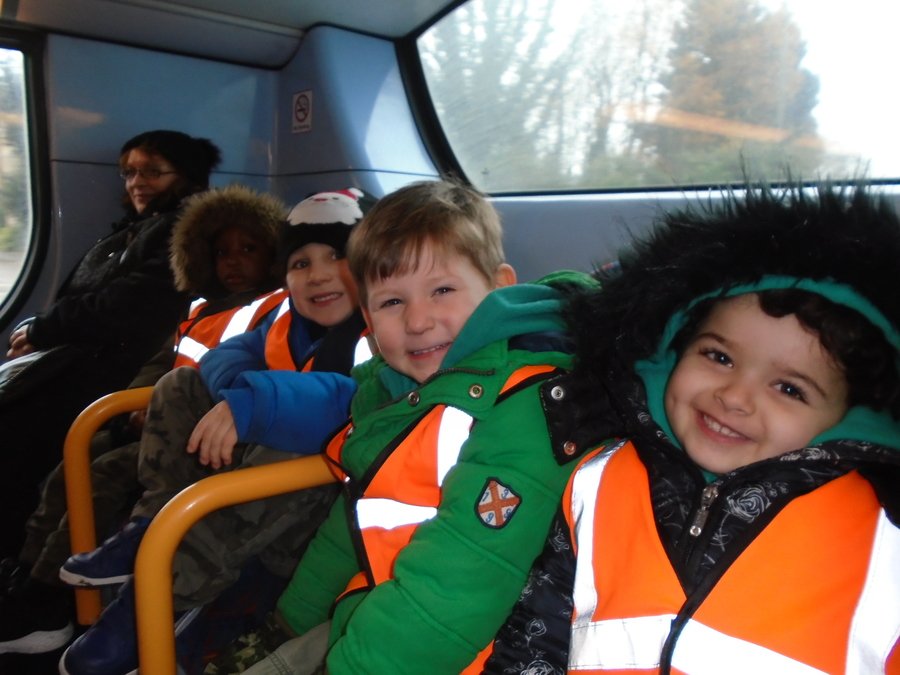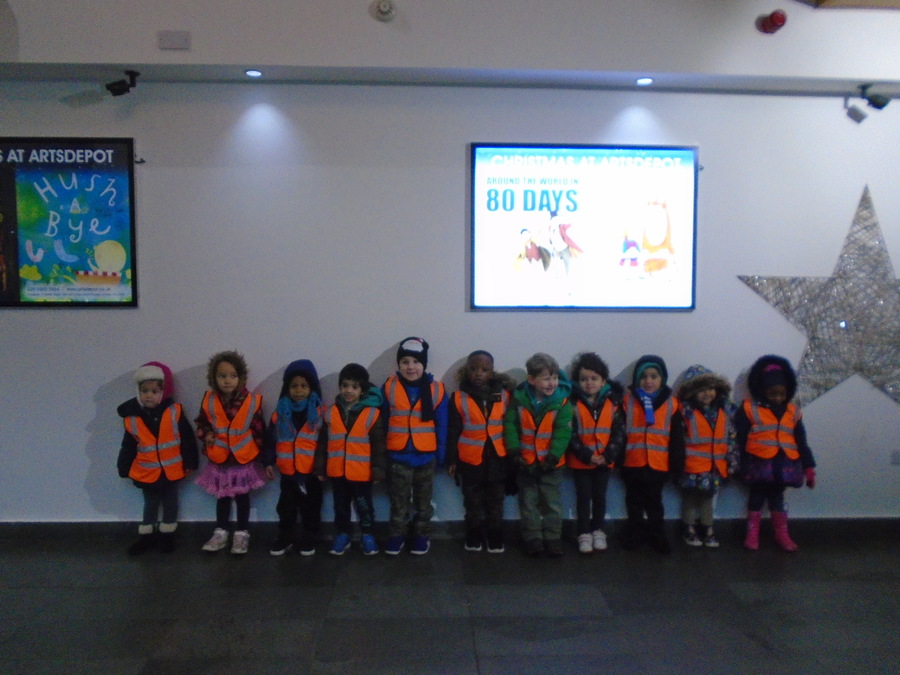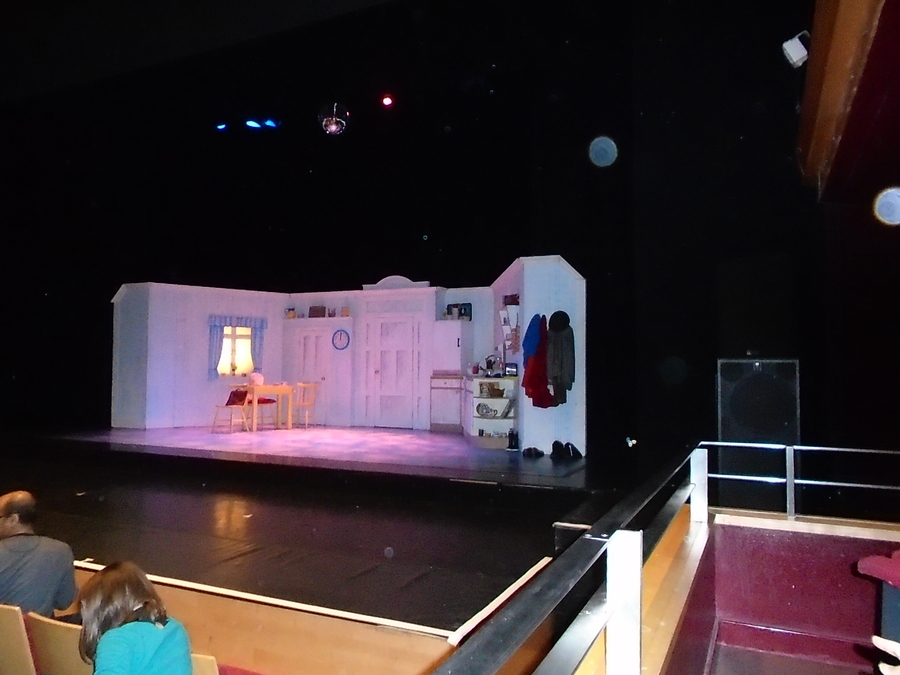 This term in our R.E lessons we have been thinking about birthdays. To begin the topic we had a pretend birthday party.
Then we played musical statues. Then the children decided to have their own party.
We learnt that Christmas day, marks the celebration of Jesus' birthday. We did our own nativity role-play, after reading the story.
EYFS Sponsored Sports Event
On Monday the children in Nursery and Reception came together to take part in a sponsored sports event to raise money to buy a light box and resources to enhance our learning. All of the children completed five different sports activities and had so much fun! Thank you to the parents and carers who came along to cheer the children on. We can't wait to order the new resources and see the excitement on the children's faces. Thank you for your continued support.
As part of our R.E topic of Welcome, we have been learning about how a baby is welcomed into the Catholic faith. Watch our videos to see how....
We used paintbrushes to do some stick dancing. Indians call this 'dhandiya'. It's traditionally done before Diwali.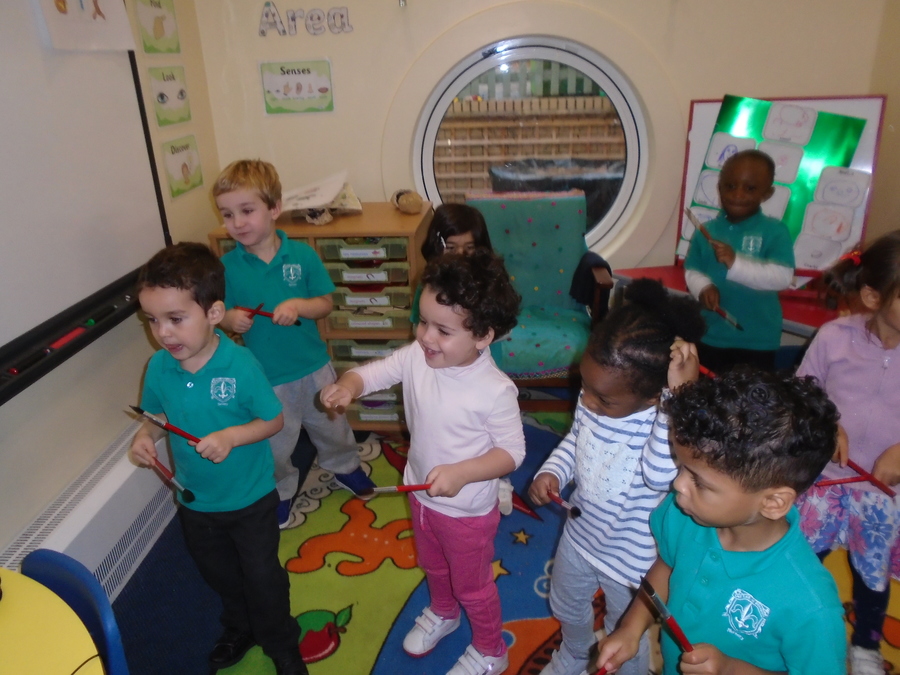 We used coloured rice to create a rangoli pattern together. Rangoli patterns are used to welcome people into their homes at Diwali.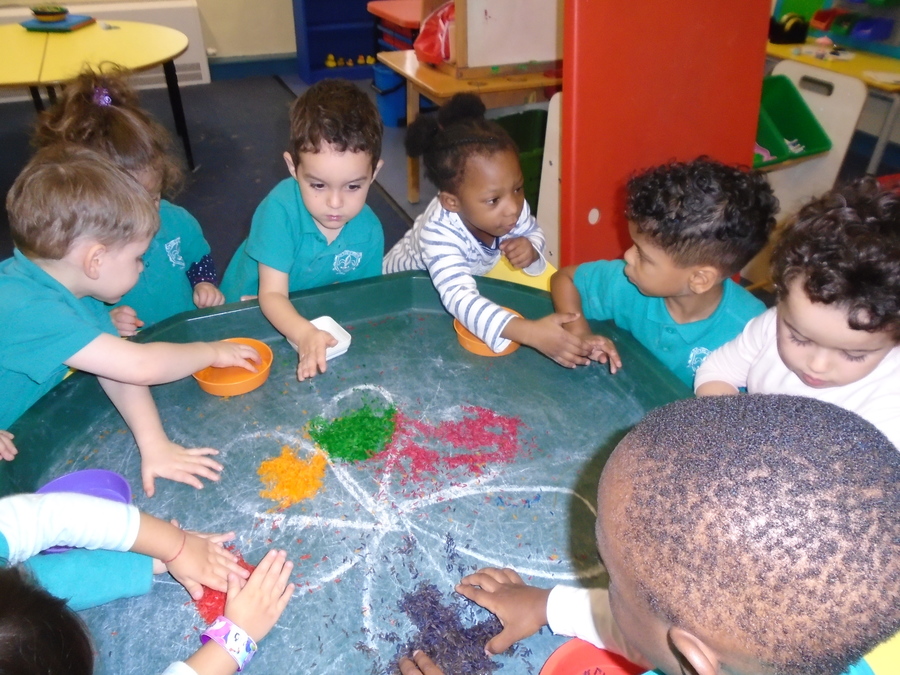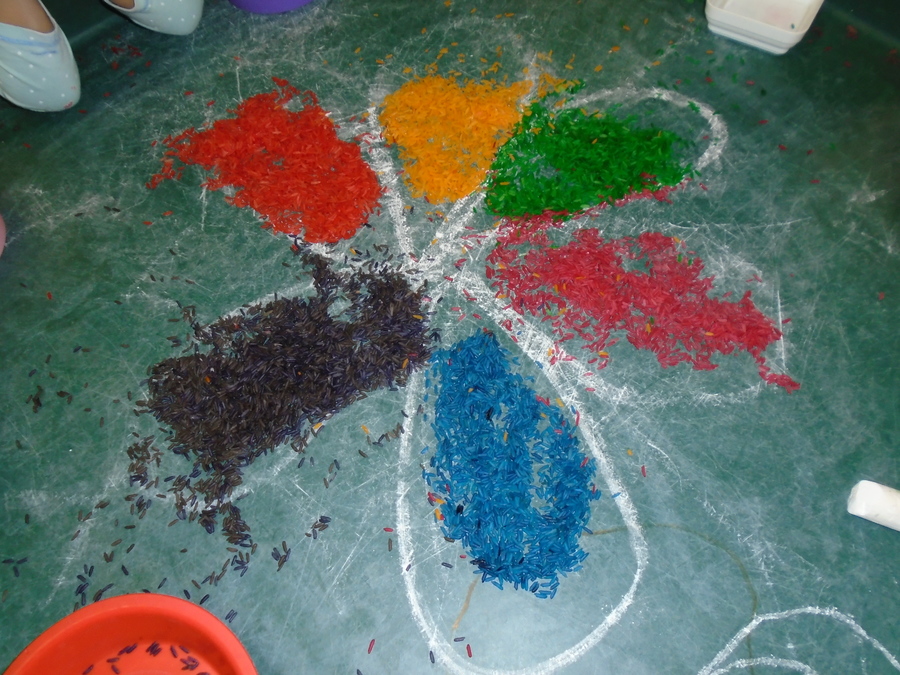 We made our own divas out of clay and then chose which colour to paint them.
We're Going on a Monster Hunt!
After reading the book We're Going on a Bear Hunt, we went on our own 'Monster Hunt'! We had to go over, under and through different things on our way to the woods. It was lots of fun!
Buddying Week!
Our Year Three buddies came to visit us in Nursery
We performed a dance for our buddies in Y3M and they performed one for us!