Nursery
Welcome to Nursery!
Nursery teacher: Mrs Dhinsa
Nursery Nurse: Mrs Conway
As part of our R.E topic of Welcome, we have been learning about how a baby is welcomed into the Catholic faith. Watch our videos to see how....
We used paintbrushes to do some stick dancing. Indians call this 'dhandiya'. It's traditionally done before Diwali.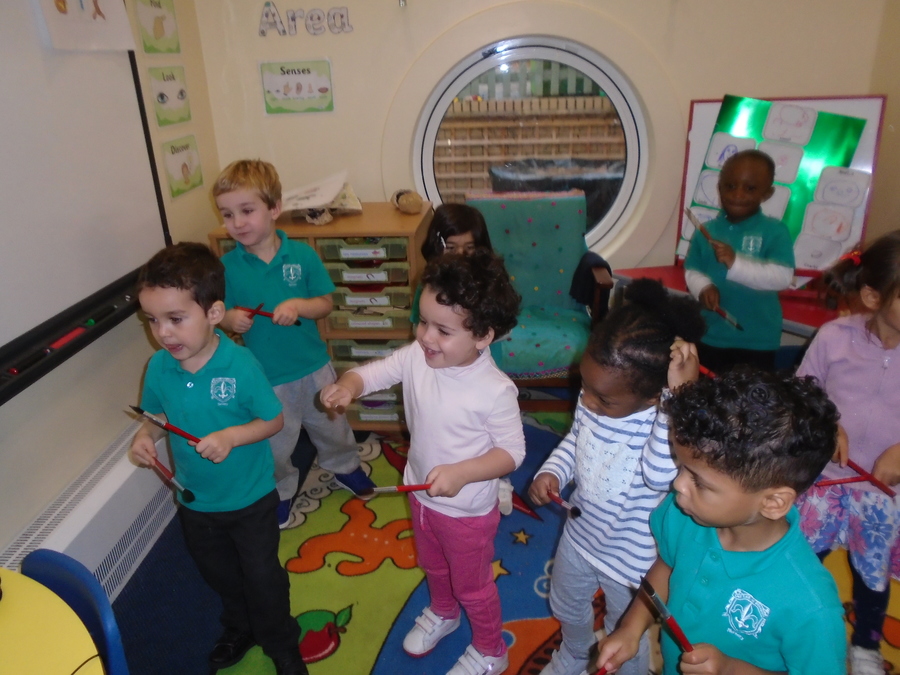 We used coloured rice to create a rangoli pattern together. Rangoli patterns are used to welcome people into their homes at Diwali.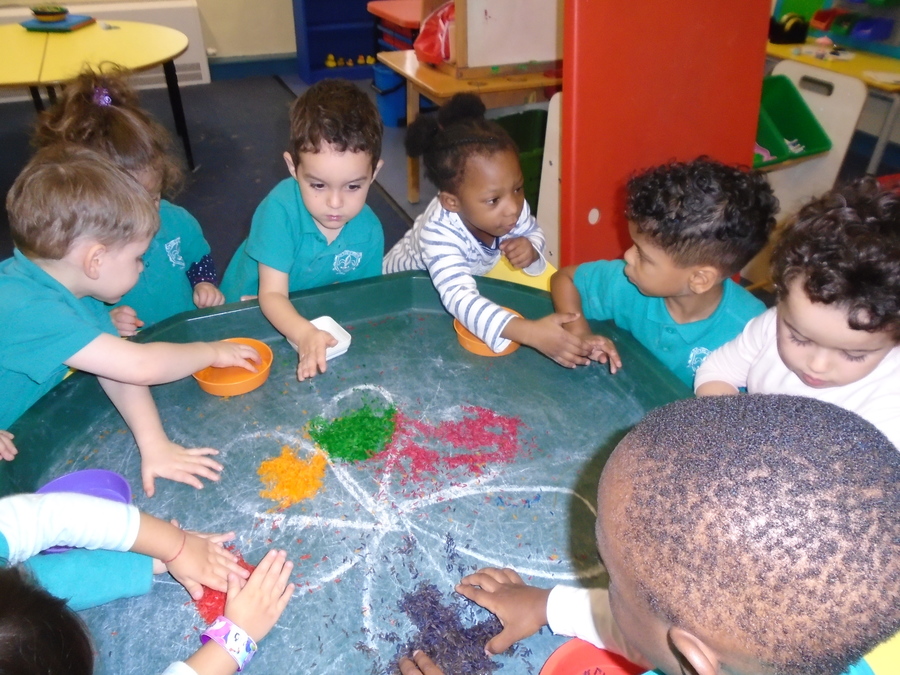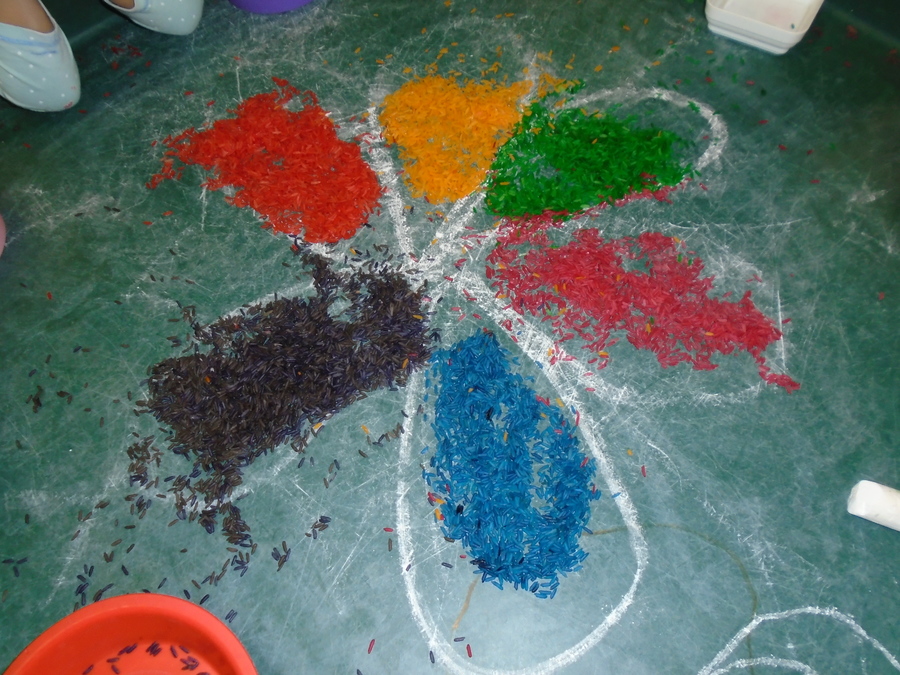 We made our own divas out of clay and then chose which colour to paint them.
We're Going on a Monster Hunt!
After reading the book We're Going on a Bear Hunt, we went on our own 'Monster Hunt'! We had to go over, under and through different things on our way to the woods. It was lots of fun!
Buddying Week!
Our Year Three buddies came to visit us in Nursery
We performed a dance for our buddies in Y3M and they performed one for us!