Welcome to Year 4
Autumn Term Curriculum Information
Autumn term curriculum information is now available on the Year 4 curriculum information tab. Please take a look to find out what we will be learning about this term and how you can support your child at home.
_____________________________________________________________________
Year 4 Gymnastics lesson.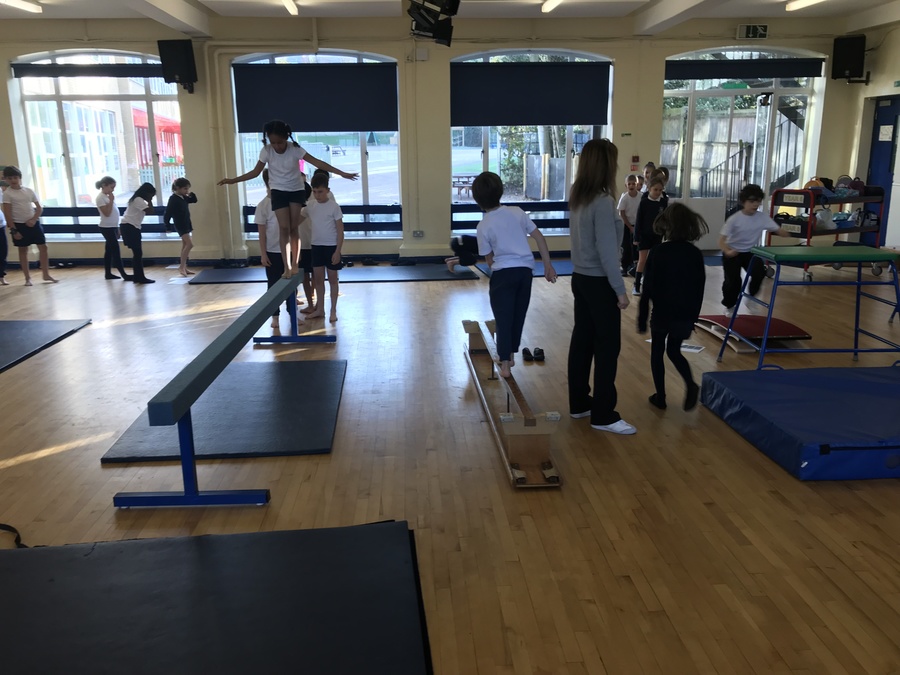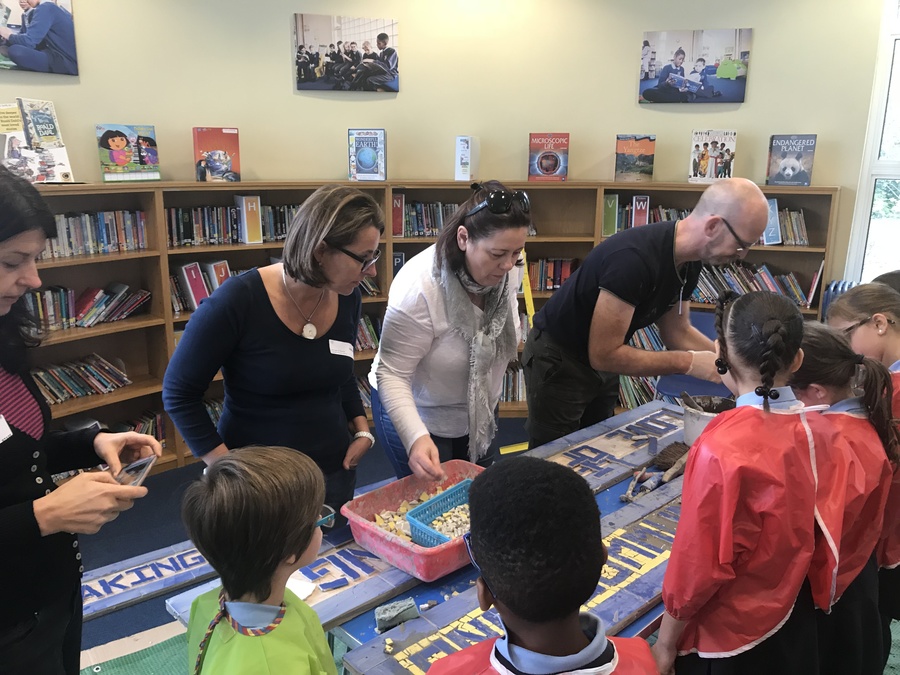 Year 4 made a tile mosaic for the school today with expert artist 'David Bowers'. The mosaic is three murals of the school's mission statement which will be displayed in our school above the office. The children (and parents) thoroughly enjoyed making it. Thank you to all involved.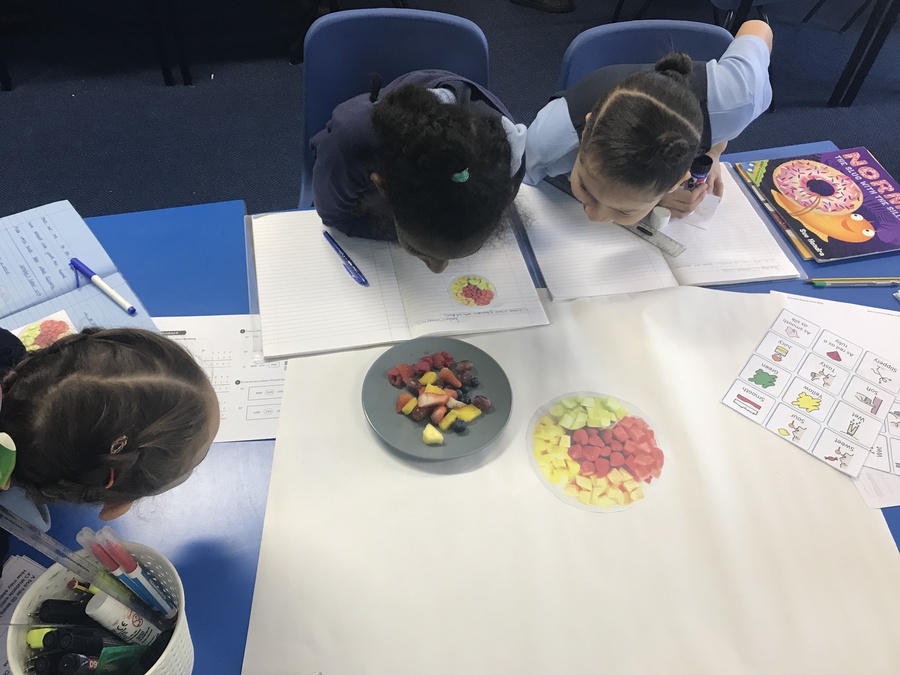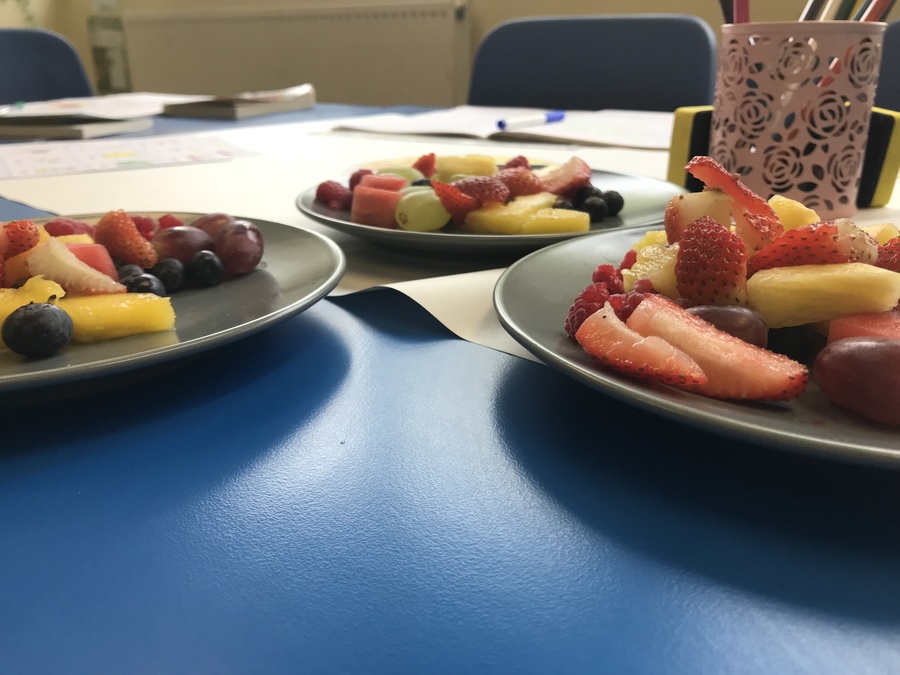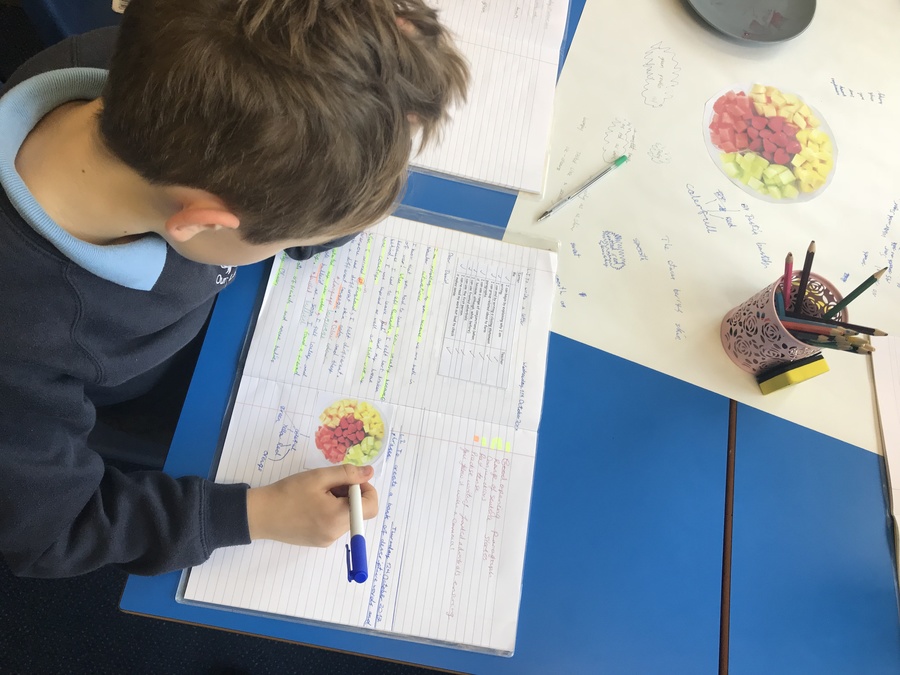 Year 4 touched, tasted and smelt fruit and then created a bank of descriptive words and phrases about them including imagery, alliteration, similes and adjectives. We will use this bank of phrases to help us write a poem about fruit.
Ms Katsi, Ms McCaffrey & Ms Mattassini welcome the new children of Year 4!
It's been a great first week in Year 4! We had fun getting to know the children in a creative manner through the use of parachute games! We are looking forward to exploring our exciting Year 4 Curriculum this year!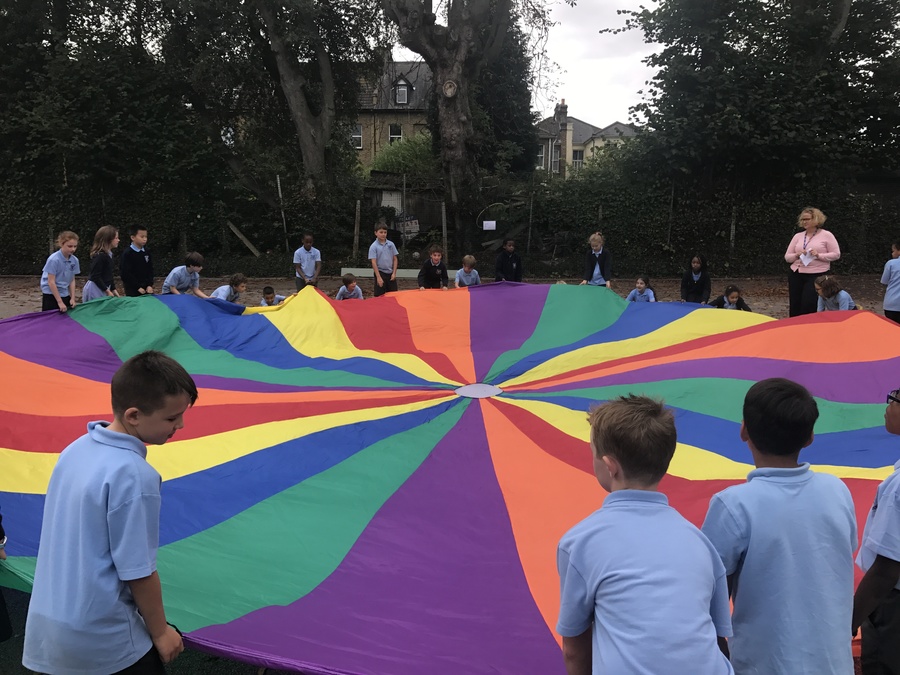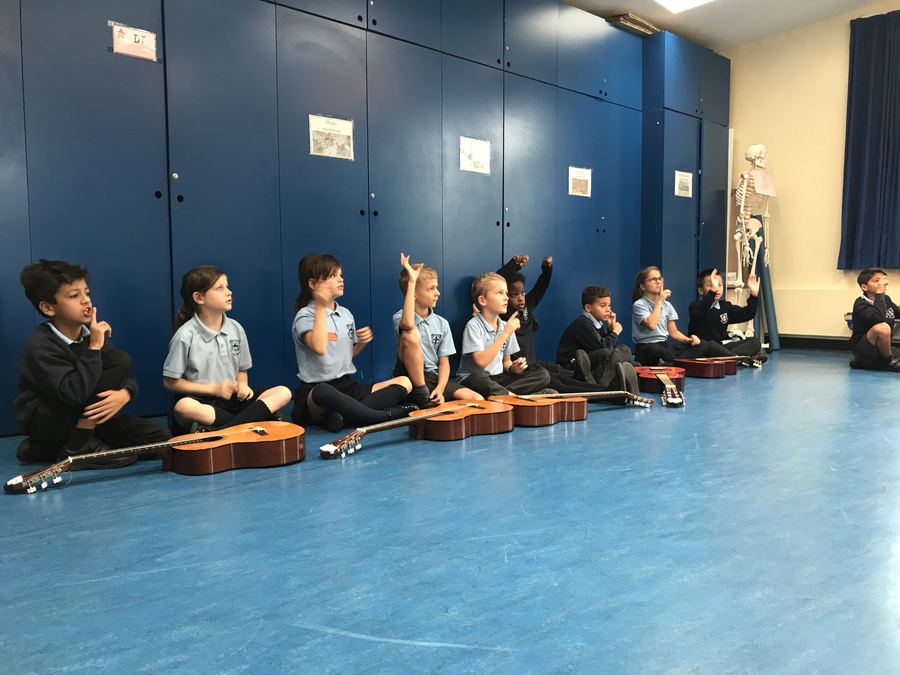 Y4K had their first ever class guitar lesson this week. They enjoyed analysing the guitars and the strings, learning about rhythm, pitch and the high E string of the guitar!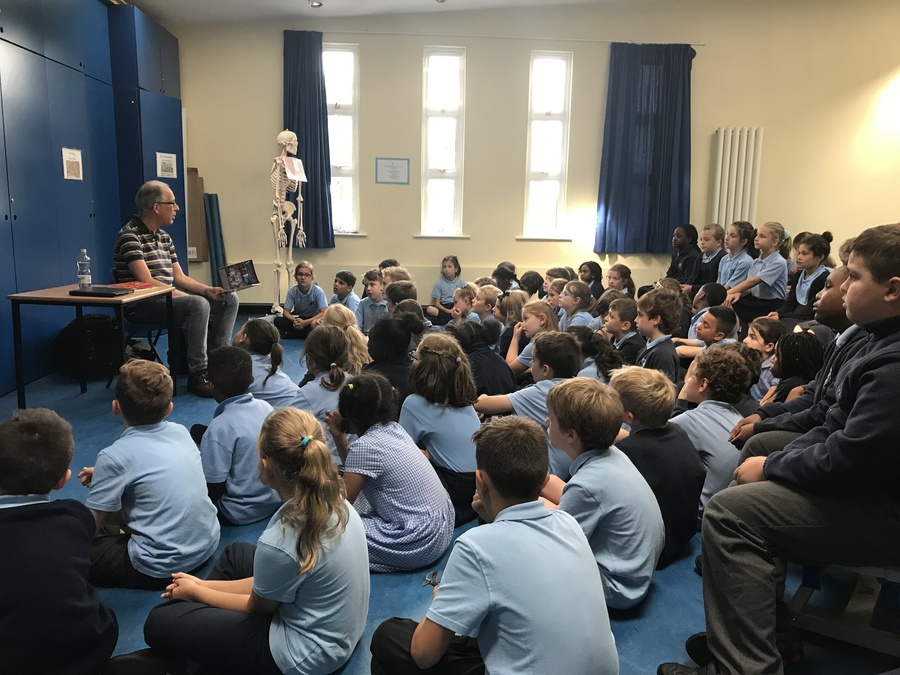 Year 4 were lucky enough to experience a real poet! Neil Zetter visited OLM this week and we had the opportunity to ask him a range of questions. He told us about his life.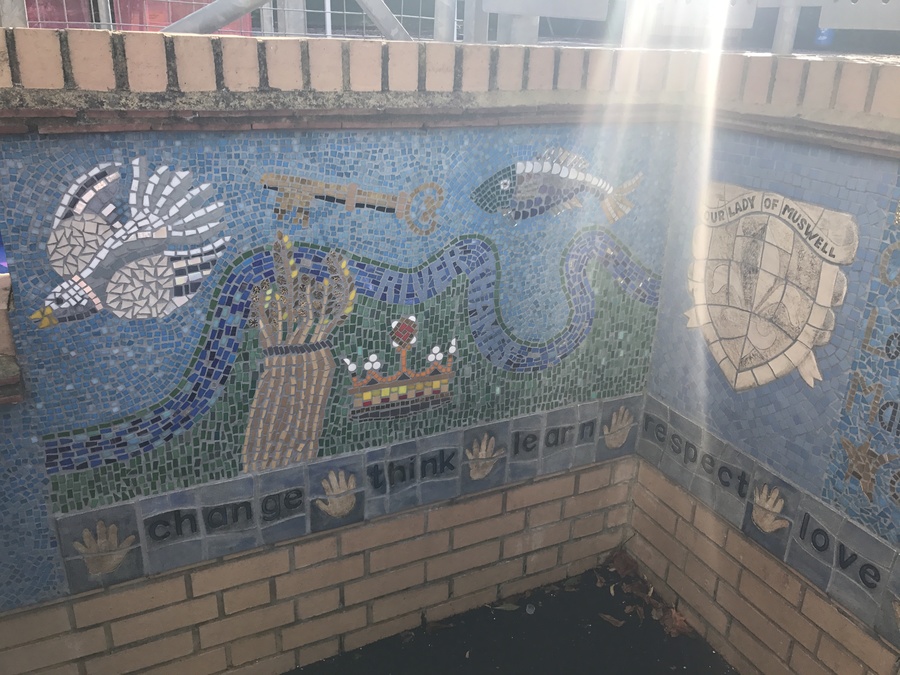 In art, Year 4 are learning about mosaics. We have our own mosaic in our playground. We analysed a mosaic and wrote about in in our art lesson. We will eventually make our own.
Teachers:
Ms McCaffrey and Ms Katsikides
Teaching assistant
Ms Mattassini