School Dog
Hi, I'm Mollie and I am the Our Lady of Muswell School Dog (a very important job). I live with Mrs Galvin and her family when I am not here at OLM.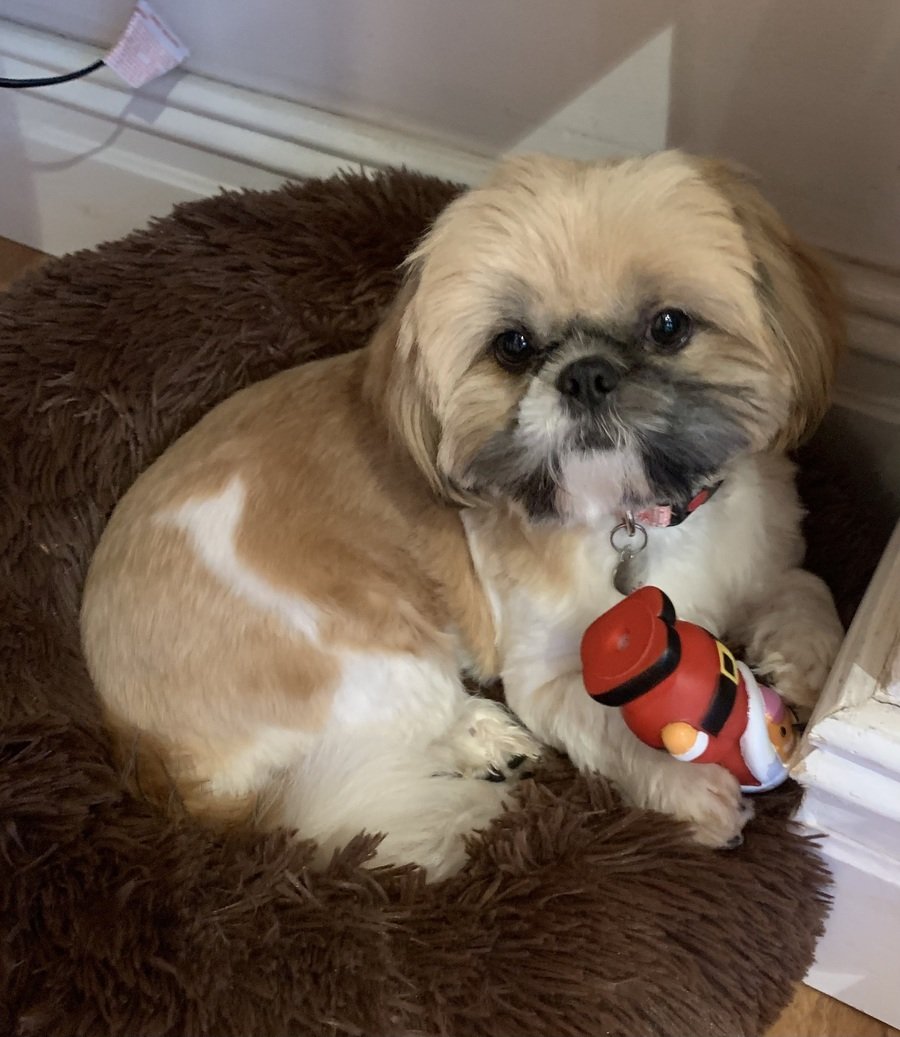 My role as a school dog is challenging, fun and varied and I feel that I am more than up to the task! Evidence indicates that having a school dog can have many benefits including:
learning to care for a pet and benefit children's social and emotional development

calming effect on pupils, particularly those with behavioural or learning difficulties
improved behaviour and concentration, reduced stress and improved self-esteem
encouraging expression and participation in more withdrawn children
fostering a sense of responsibility
motivating pupils to think and to learn, as children have a high level of natural interest in, enthusiasm for and enjoyment of animals
encouraging respect and thereby improving pupils' relationships with each other, parents and teachers
teaching children to nurture and to have respect for life
helping work undertaken with the most vulnerable children, and educational improvements with children who find challenges within learning
helping children build confidence in reading
reducing children's anxieties if they have a fear of dogs .
At the moment, I am getting used to the school environment. I am learning how to greet people and where and when I can play. I am spending a lot of time in Mrs Galvin's office whilst I am introduced to school life slowly.
I am a Shih Tzu and I do not shed fur, making it highly unlikely that anyone will be allergic to me.
If you have any further questions regarding my role within the school or to find out more about me please contact Mrs Galvin via the school office: parents@ourladymuswell.haringey.sch.uk