Patron of Reading: Information for parents and carers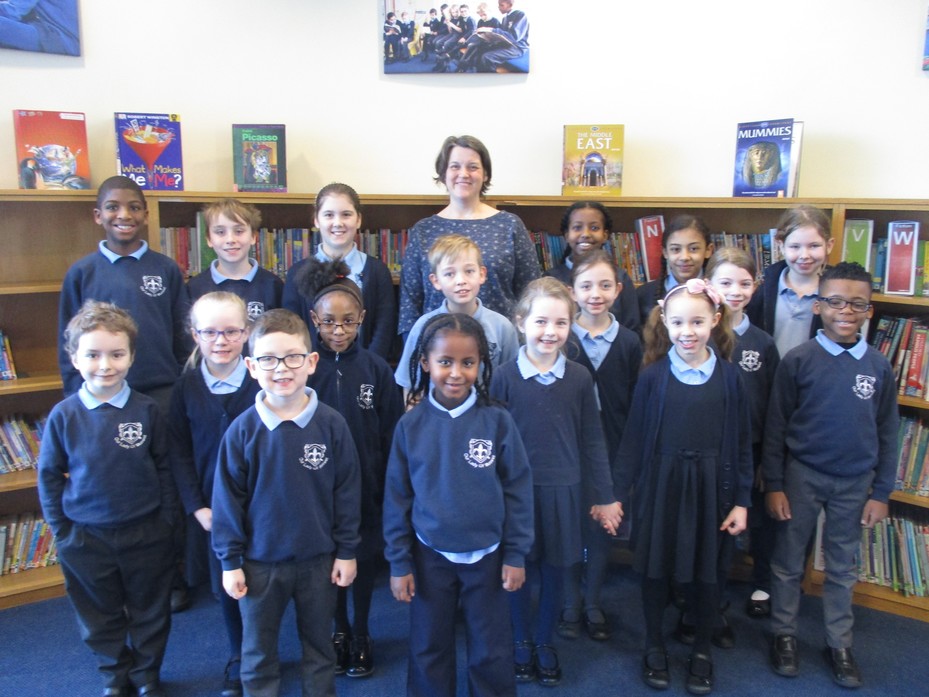 Hello! I'm Polly Faber and I'm delighted to be Our Lady of Muswell's new Patron of Reading. I'm looking forward to getting to know the school and visiting all of your children in their classes.
Here's the loose definition of what a Patron of Reading is (taken from Haringey Patron of Reading website)-
What is a Patron of Reading?
A Patron of Reading is a school's special, designated children's author with whom the school forms a personal attachment. The author might be a writer of fiction, a writer of non-fiction, a poet, a storyteller, a graphic novelist or an illustrator. They will work with the school for a period of approximately three years to raise the profile of reading for pleasure with pupils, parents and staff.
I'm going to be doing everything I can to encourage the children in their reading for pleasure; helping them discover books, of all varieties, that will ignite their enthusiasm. I'll be sharing book suggestions, tips for encouraging reading at home and celebrating their reading and writing successes both in school and virtually with you here and in your weekly newsletter. I'll also be encouraging all the children to join and use their local library with your support.
Reading for pleasure has been shown in numerous research studies to be one of the most important predictors of, not only academic success in other areas, but also of successful relationships with others, the development of empathy and the protection of mental wellbeing throughout life. Reading for pleasure reduces stress and the risk of depression. The "for pleasure" bit is very important: Children and adults need to feel free to make their own reading choices to find the process enjoyable and to reap the benefits!
I'm the author of the Mango and Bambang series; an early chapter book series about a girl and a tapir, beautifully illustrated by Clara Vulliamy and published by Walker. They are suitable for approximately 5-8yr olds. The first three books are out already and the fourth is published in March. You can find out more about them at http://www.mangoandbambang.com. I also have further books for both a slightly younger and a slightly older audience coming out in the next 18 months.
Please talk to your class teacher if you have any further questions. I live locally and have children in Muswell Hill schools myself, so if your children point me out in the street and I wave at them or ask them what they've been reading please don't be alarmed: I have encouraged them to think of me as their own 'pet author'!
Click here to find my January reading suggestions.
January Reading suggestions..pdf
Look out for the weekly newsletter from Mrs Galvin which now includes my weekly reading tips!